The Gala Box is now available while supplies last - Click Here to see more!
This spring, The Metropolitan Opera presented a never before seen event...
Closed to the public with all performances cancelled due to the conoravirus situation, the Met rallied over 40 opera stars from all over the world for an "At Home Gala" streamed for free on their home page MetOpera.org. From 7:30 PM on June 12 to 6:30 PM June 14 (Eastern Time) we will get the opportunity to see this event in special encore presentation.
To commemorate this unique event, I am making my Gala Box earring collection available through June 21 while supplies last.
Included in the box will be:
5 pairs of Opera Earrings selected to represent the world's greatest opera composers
Choice of earring back styles including clip-on for those without pierced ears
The price for the Gala Earring Box will be $98, a 30% discount over purchasing the earrings separately
The Gala Earring Box makes a lovely memento or gift. I am happy to ship directly to your recipient.

All jewelry is sanitized before shipping

A portion of all our sales continues to be donated to the Met
Earring Selection 1: Madama Butterfly - Representing Puccini
Cloisonne heart beads represent the silk of a Japanese kimono.Tiny Austrian crystal butterflies and blood droplets evoke Butterfly's tragic story: "To die with honor when one can no longer live with honor".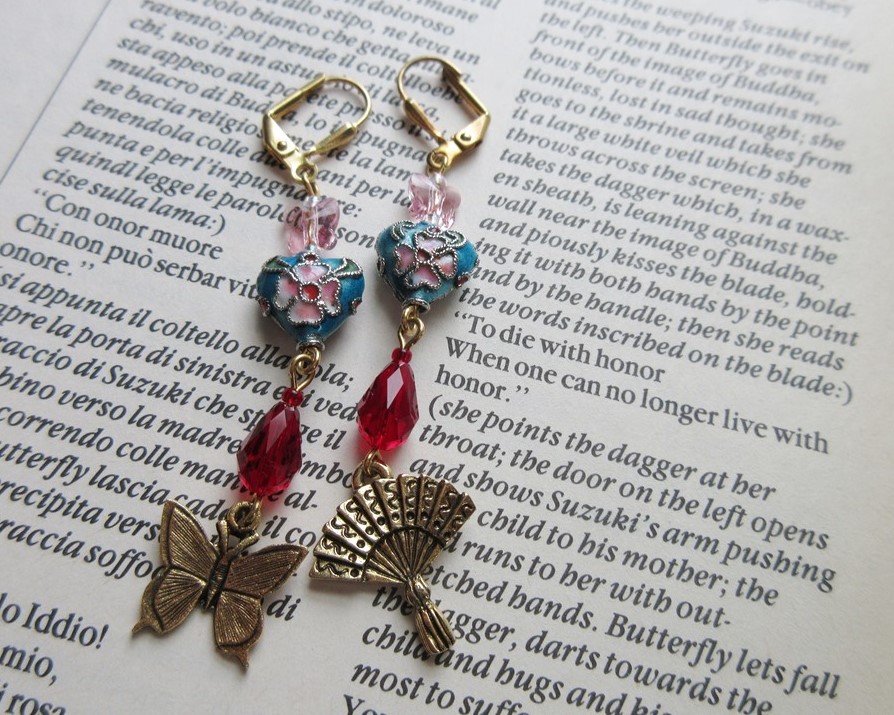 Earring Selection 2: Queen of the Night - Representing Mozart
Sparkling glass goldstones catch the light with movement and give a star like shimmer; celestial charms evoke the realm of the Queen.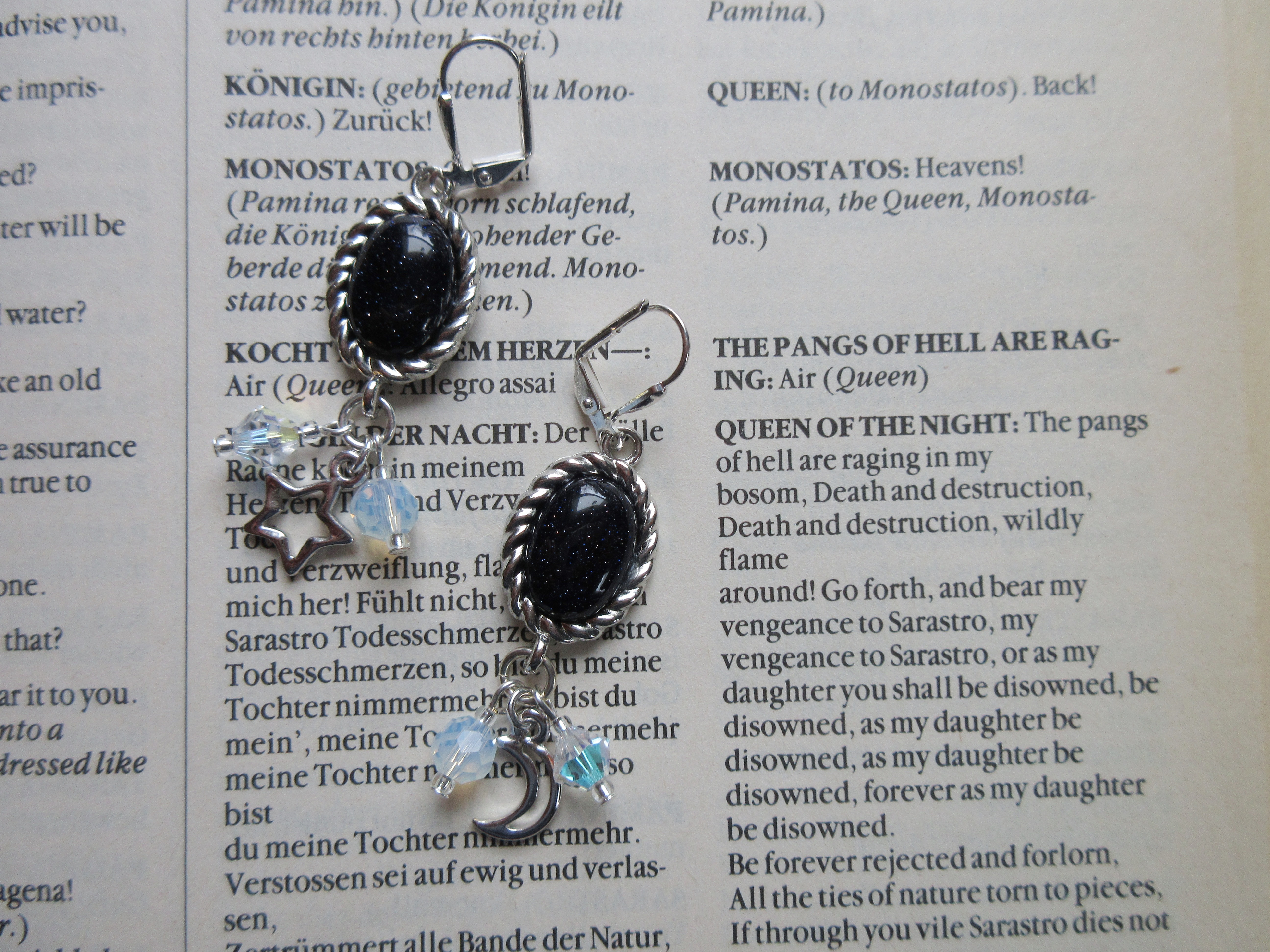 Earring Selection 3: Violetta, inspired by La Traviata - Representing Verdi.
The flower and portrait represent those she gives to Alfredo at the beginning and end of their love journey...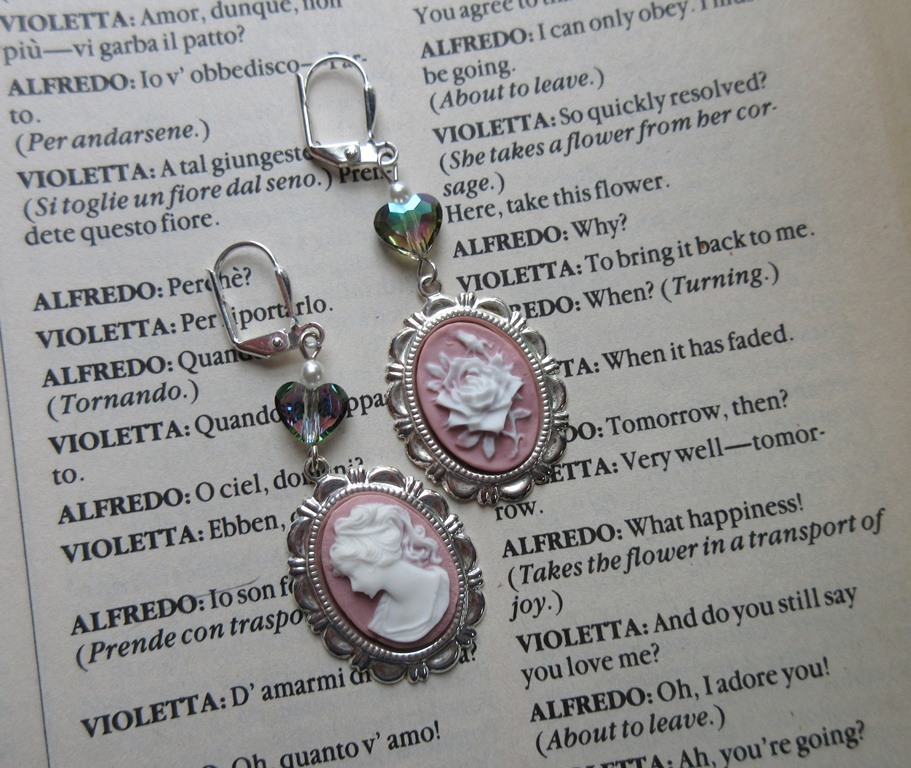 Earring Selection 4: Habanera, inspired by Carmen - Representing Bizet.
A heart and teardrop bead symbolize the love that leads to Carmen's violent death. Detailed bird imagery evokes the rebellious bird spoken of in the Habanera.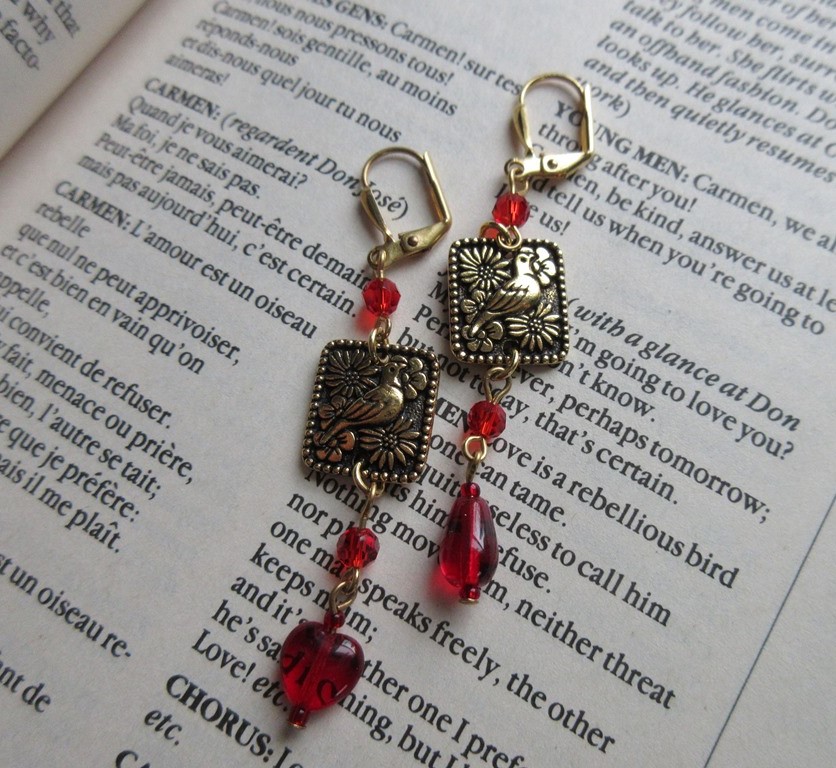 Earring Selection 5: Siegfried and Brunnhilde - Representing Wagner
The Ring Cycle is opera's epic saga! These earrings are evocative of the love journey of Siegfried and Brunnhilde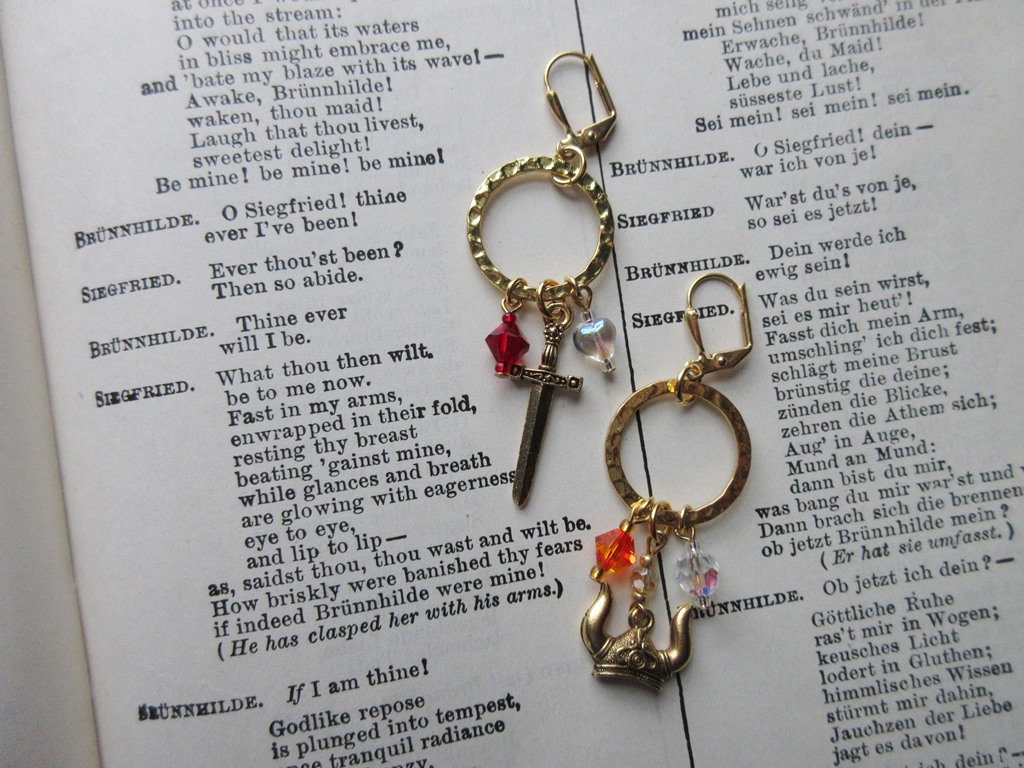 .