Beautiful pure silk scarves designed by artist Julie Anna Lewis celebrate operas, composers and more.

These are limited edition art prints on silk. Many designs are out of print- If you see a scarf that you like, I suggest you not wait on your purchase. Below are only a few of the available designs.
Click here to explore the full collection!


Carmen Opera Scarf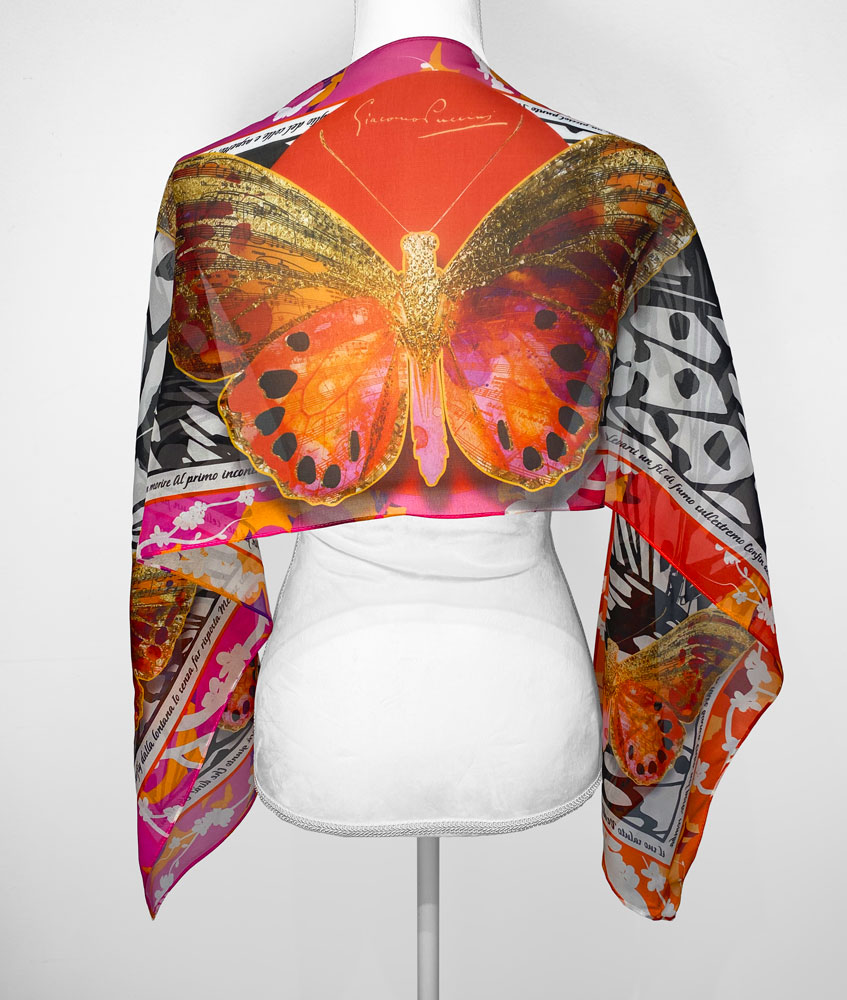 Madama Butterfly Opera Scarf
La Boheme Opera Scarf
Ballet or Nutcracker Fan - Nutcracker Scarf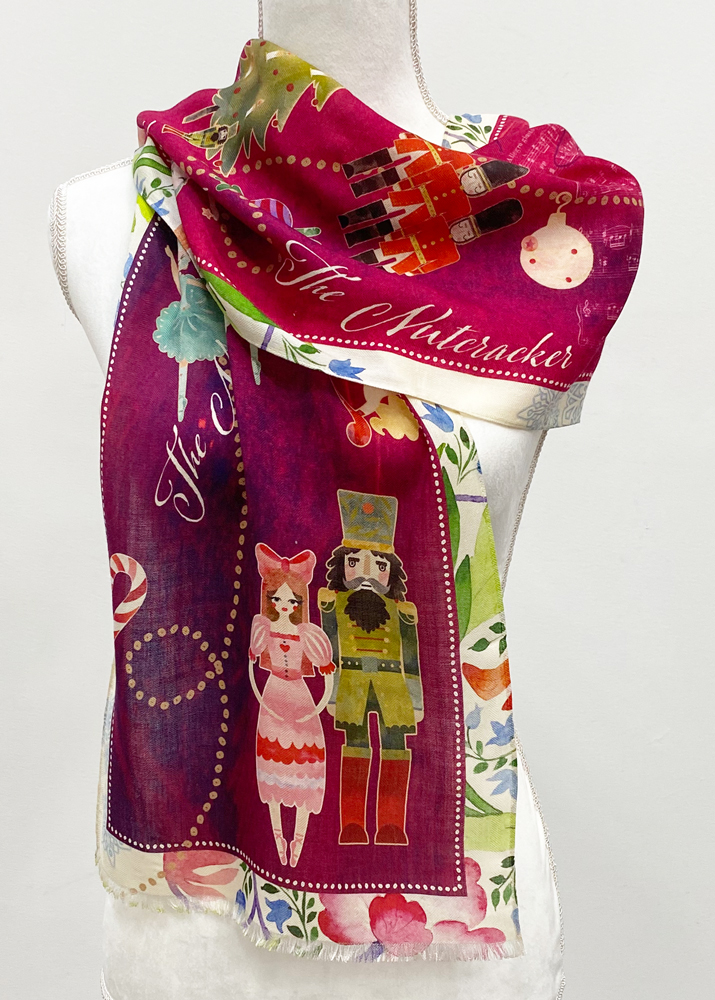 Shakespeare, Theater or Book Lover - Romeo and Juliet Scarf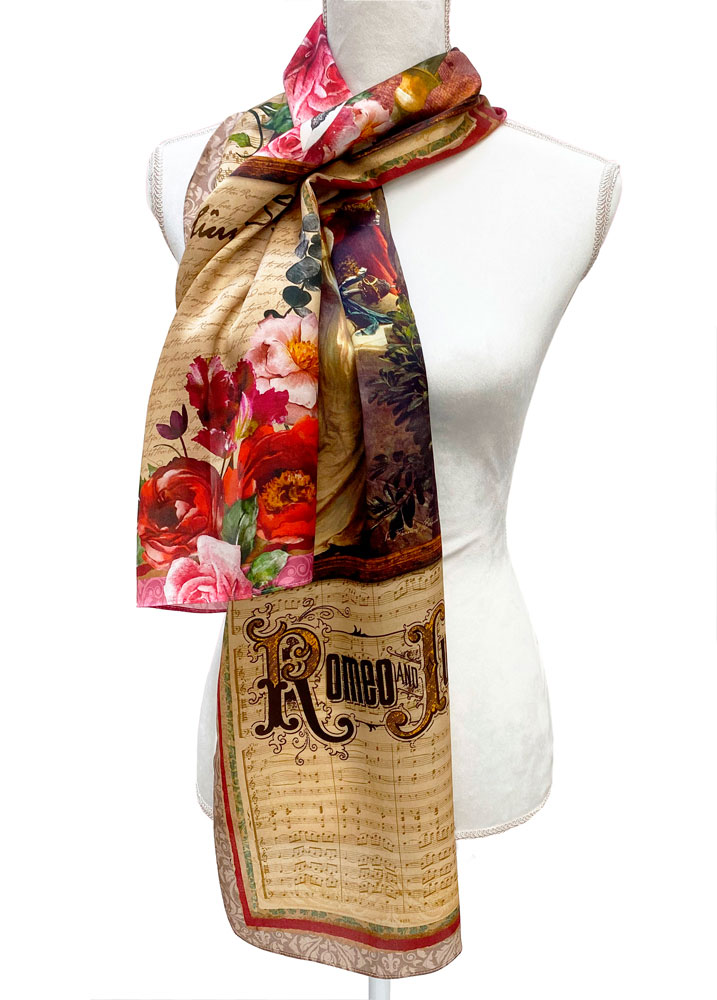 For a Music Lover or Pianist - Clair de Lune Scarf
Many more opera designs available Click Here to Explore
.