What's new at Opera bracelets in 2017? Scroll down to see a collection of the newest "Inspired By…" bracelet designs.Click the photo or name of the bracelet to visit the bracelets page on the website.
Inspired by… The Elixir of Love- The Una Furtiva Lagrima Bracelet.I chose glass beads in the colors of wine and a bunch of grapes charm to indicate the true nature of the love elixir: Bordeaux. A heart with a key symbolizes Nemorino's triumph at finding his way into Adina's heart. A crystal teardrop represents the secret tear...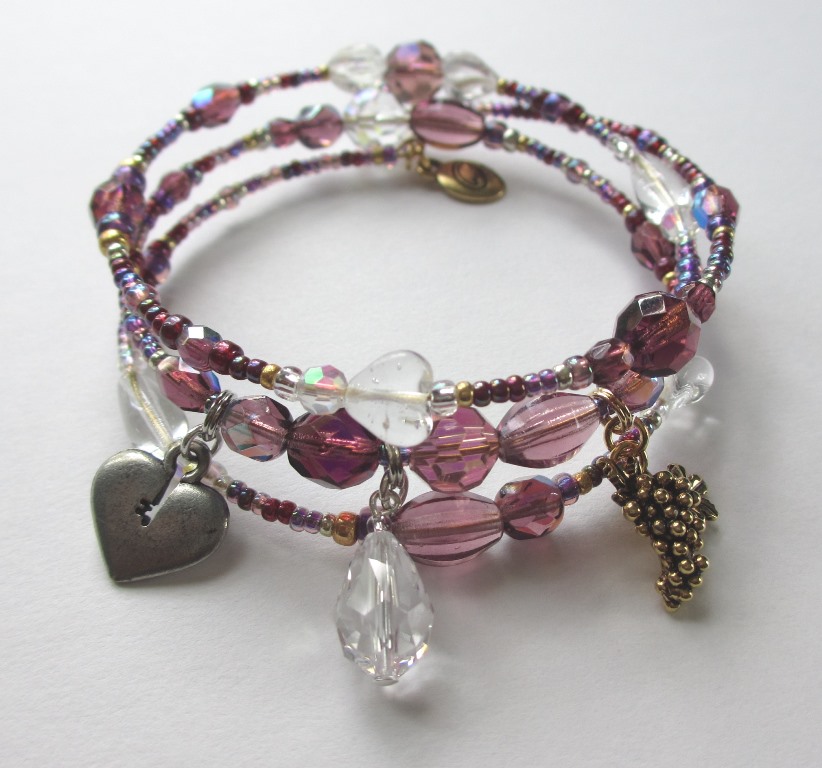 Inspired by… Cavalleria Rusticana – The Turiddu's Fate Bracelet. A heart with Easter lilies in the design symbolizes the love triangle and setting of Easter. Dagger and wine goblet charms symbolize Turiddu's doom as he accepts a duel he is in no fit state to fight.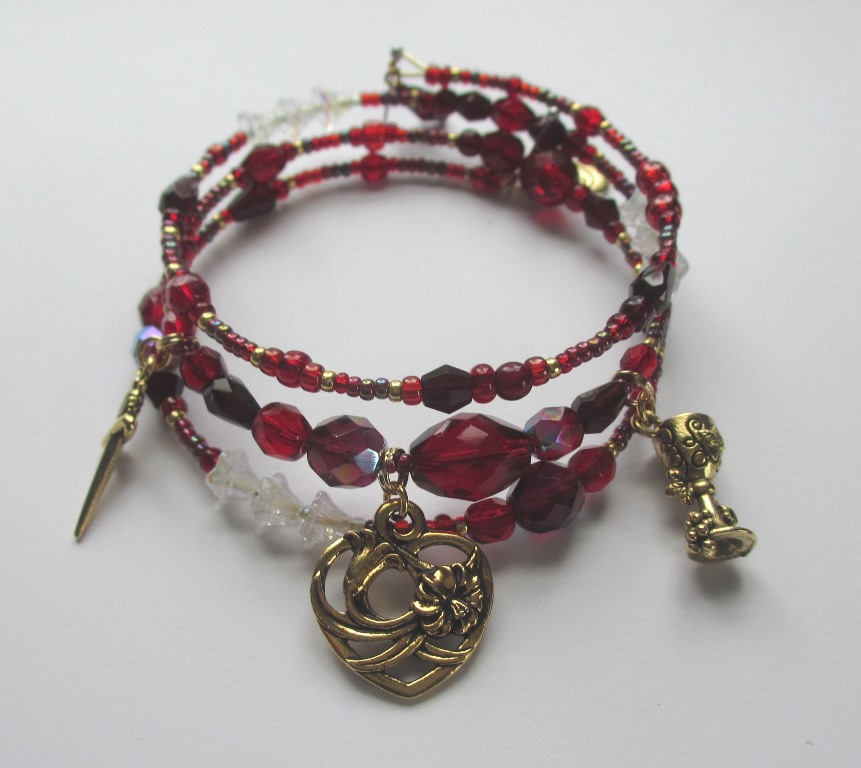 Inspired by… Parsifal - The Flower Maidens Bracelet.I chose shades of green to evoke the lush garden in which the Flower Maidens exist. Glass flowers, leaves and butterflies continue the magic garden theme. A lithe dancer represents the maidens, a flower is their adornments. A butterfly symbolizes the words of the maidens to Parsifal when he resists them: "Must the butterfly chase the flower?"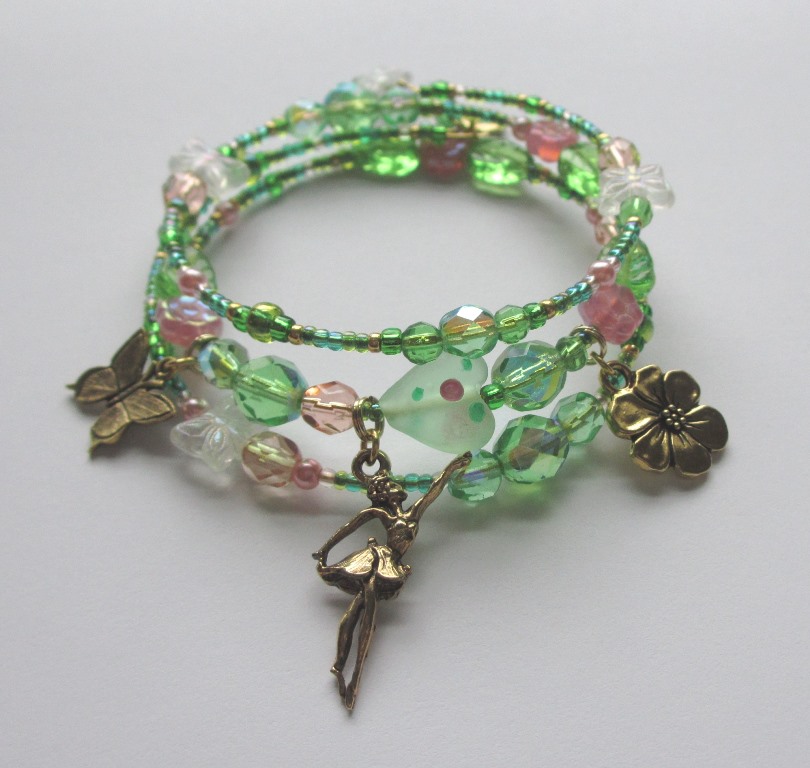 Inspired by… Rigoletto- The Gilda's Destiny Bracelet. Red beads evoke the red cross of the Dukes of Mantua. Glass hearts represent Rigoletto's love for his daughter, while golden glass flowers symbolize Gilda herself. A jester charm is Rigoletto. A heart charm is Gilda's love for her father. The dagger charm is the dark destiny that awaits them.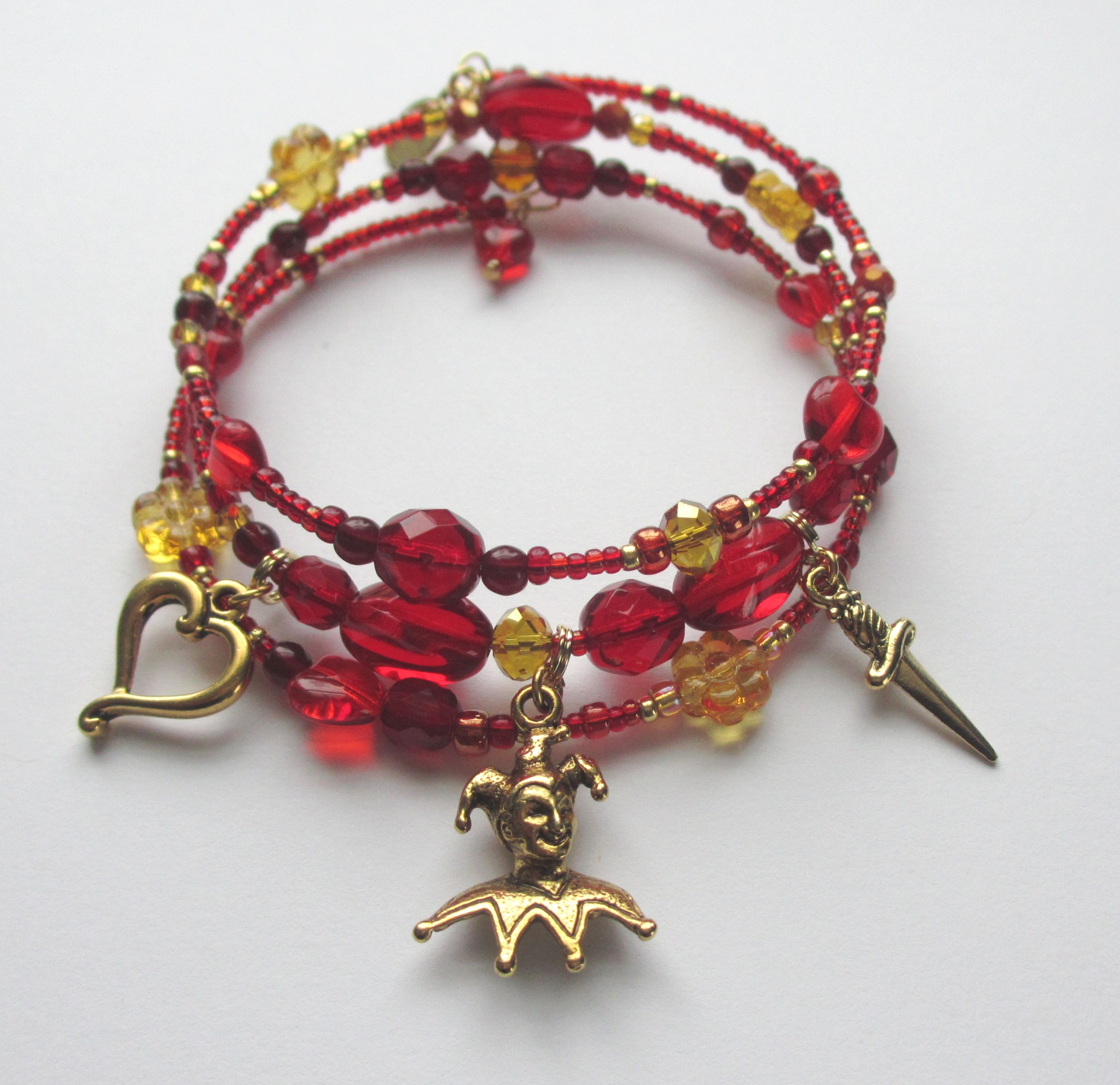 Inspired by… Norma- The Casta Diva Bracelet.A tree charm evokes the sacred grove. A woman's face in a crescent moon symbolizes the moon goddess Norma prays to for peace and the safety of her love. A mistletoe charm represents Norma's duty as priestess to cut mistletoe from the sacred oak tree.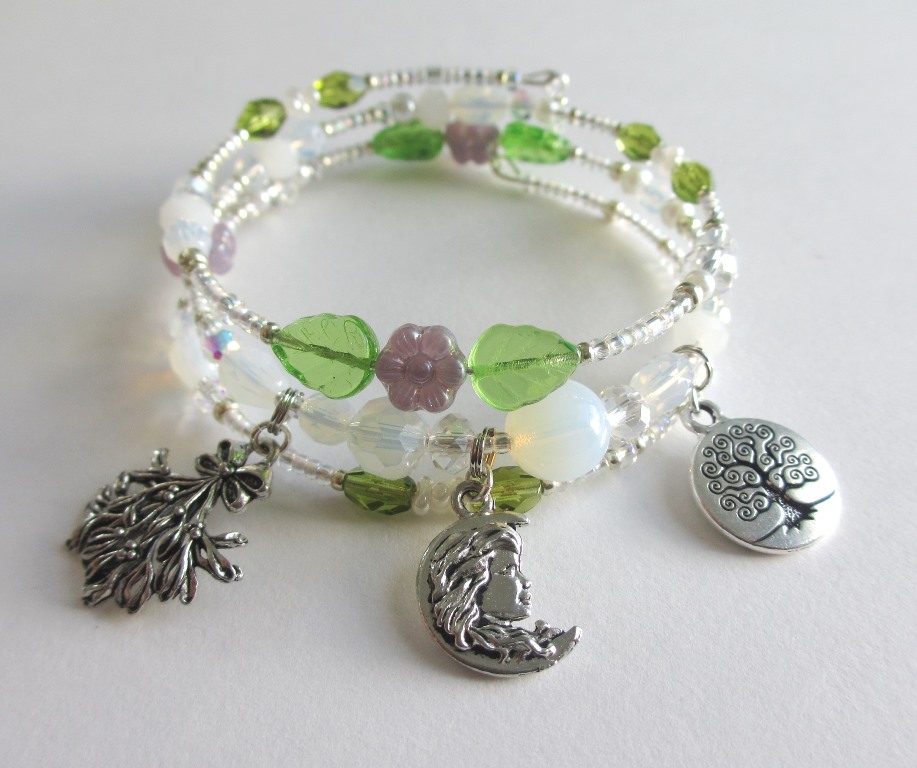 Inspired by… The Cunning Little Vixen - The Vixen Bracelet. I chose amber, orange and coppery glass beads to evoke the beauty of the Vixen's fur. A charm represents the Vixen herself. The frog charm symbolizes the frog as indicator of the circle of life. A heart charm embossed with the Vixen's paws evokes the theme of love.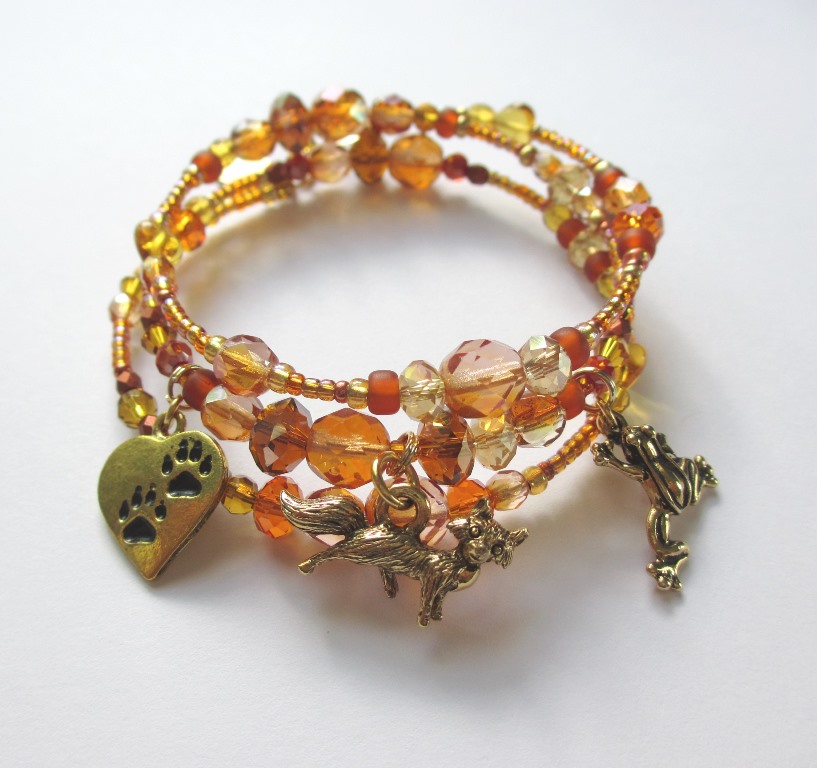 Inspired by…Carmina Burana – The O Fortuna Bracelet. Black luster and aurora borealis beads evoke the mysteries of fate and fortune. A moon charm and luminous glass sea opal bead symbolize the moon, reflecting the opening lines: "Fortune like the moon". A ship's wheel indicates the mystical wheel of fortune, the "whirling wheel" so emblematic of Carmina Burana. A skull charm and bead represent death, the "fate that strikes down even the strong". Glass tears are the concluding words to O Fortuna: "Weep with me"