This season there's been alot to read and listen to about Gershwin's Porgy and Bess...

I've seen it called "too long" and "not a good opera". It seems to be racially, politically and culturally controversial from every perspective.
But there's no question that Porgy and Bess reflects an important point in American musical and cultural history.
My attention was drawn to the beautiful aria Summertime. Perhaps, no other piece of opera has so insistently and seamlessly made its way into other forms of music and interpretations. It's familiar to all and always brings people together...
Hope you will enjoy exploring different versions of this endearingly beloved American lullaby:

Leontyne Price
Ella Fitzgerald and Louis Armstrong
Men of Soul (Kentucky State University Concert Choir)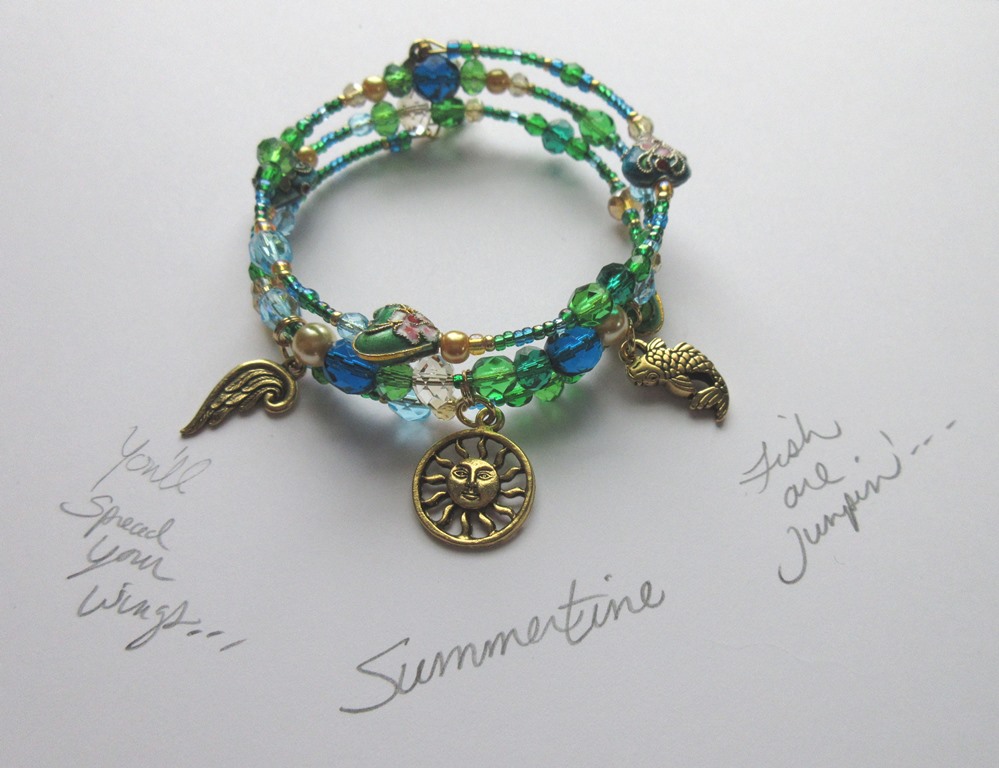 Summertime Bracelet- Click to see more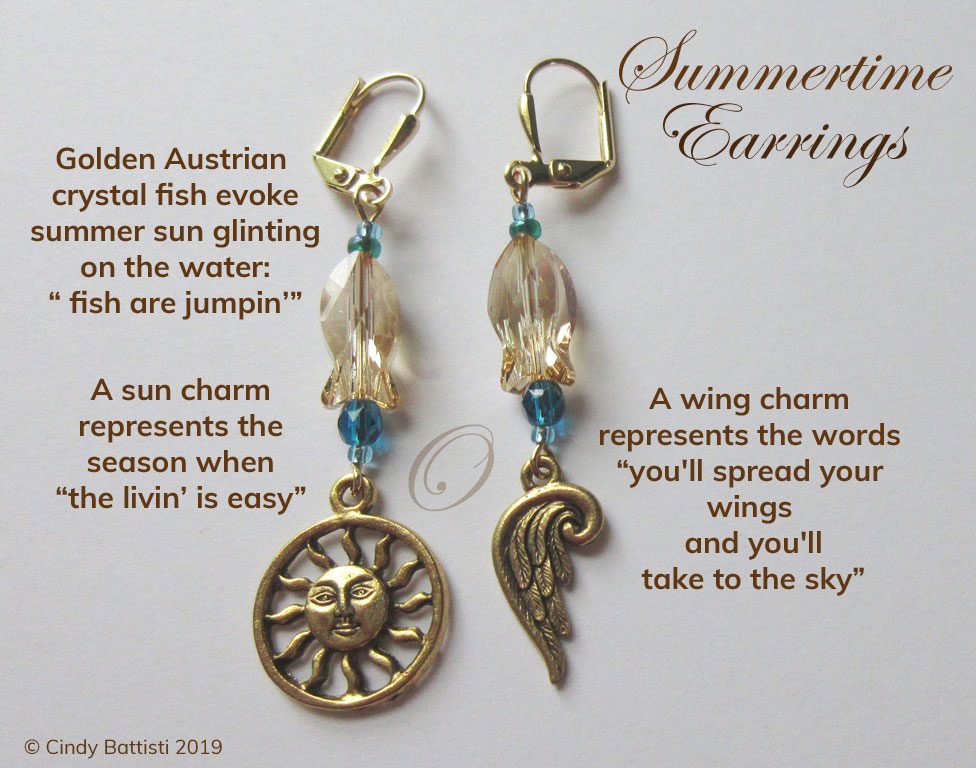 Summertime Earrings- Click to see more

.