This week (June 17-18), we see the anniversary of the historical events which surround the plot of Tosca.
This may seem like it makes Tosca a dated opera, as it is so entwined with those specific events (which I still don't quite get my head around). But whenever turbulent political events are going on, I always think that there must be many people caught up in the uncertainty swirling around them. It feels real and sad. Depending on who's in power, you can be dead today or a hero if you can just stay alive 'til tomorrow. I feel very certain that events like this are happening all the time in the unstable reaches of the world, which seem to grow daily.
The Tosca Opera Bracelet (Click to learn more)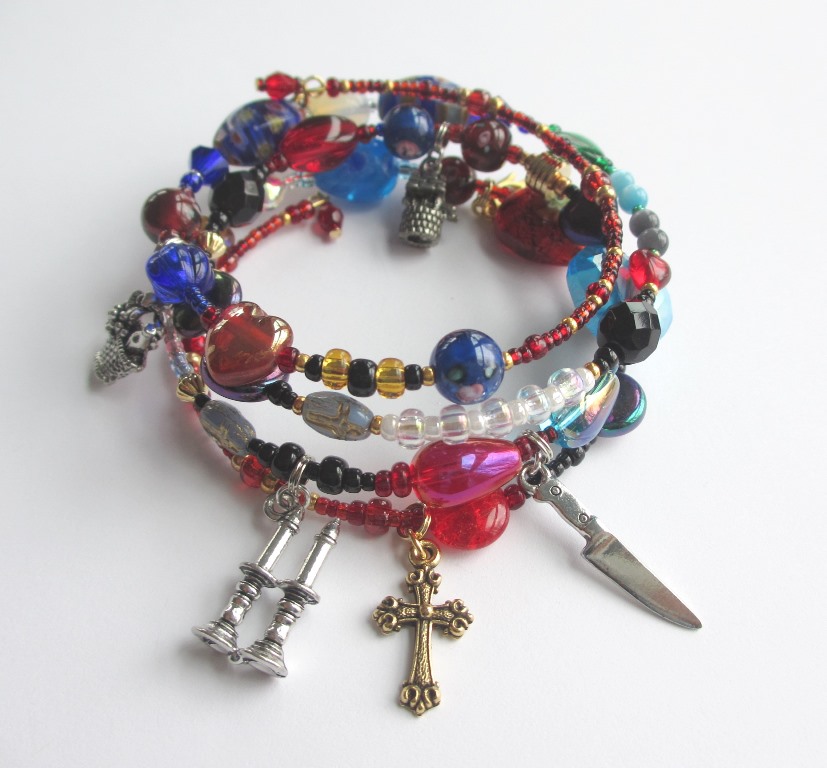 That's the thing about Tosca: Sure, few of us are basilica painters or opera singers, but Mario and Tosca are so very real and human that it makes us all really wonder what our actions would be, put into such impossible situations.
When I tried to explain the plot to Andrew it came out all wrong. He thought Tosca and Mario were the "bad guys": after all they harbor criminals and murder a policeman in the line of duty. I guess this just goes to show how good and bad can be very mixed up in times of chaos. Or very clear depending on your perspective.
And then there's the music: From Scarpia's deep theme which dominates the opening, right into Angelotti's heart palpitating escape music and then the Sacristan's chirpy little motif (I love that part). Love songs and romance make you forget it's a dark day to come. It's one of those opera's with a lot of weepy scenes which in the end leaves you breathless with shock - time and again. Love, death, lust, jealousy, torture, political intrigue, murder, blood, desperate prayer, intense emotion. This is why we love opera!
In conclusion I'd like to share this version of Tosca from YouTube that is filmed in the actual places that the opera is set in.