Opera Bracelets have a unique design which literally tells a story from beginning to end with beads and charms that symbolize characters and events of the plot.
This makes full story bracelets a fantastic and unique gift for fans of literature and theater.
1. Full Story Bracelets. Fans of these iconic works of literature and theater establish a deep personal connection to them. Being able to have their favorite story with them will be incredibly meaningful. With my unique narrative design every bead and charm represents a character or event in the story.
Perfect for both book and theater lovers, the Full Story Literature Collection includes Les Miserables, Phantom of the Opera, The Wonderful Wizard of Oz, Beauty and the Beast and Romeo and Juliet. Explore the Literature and theater collection by subject.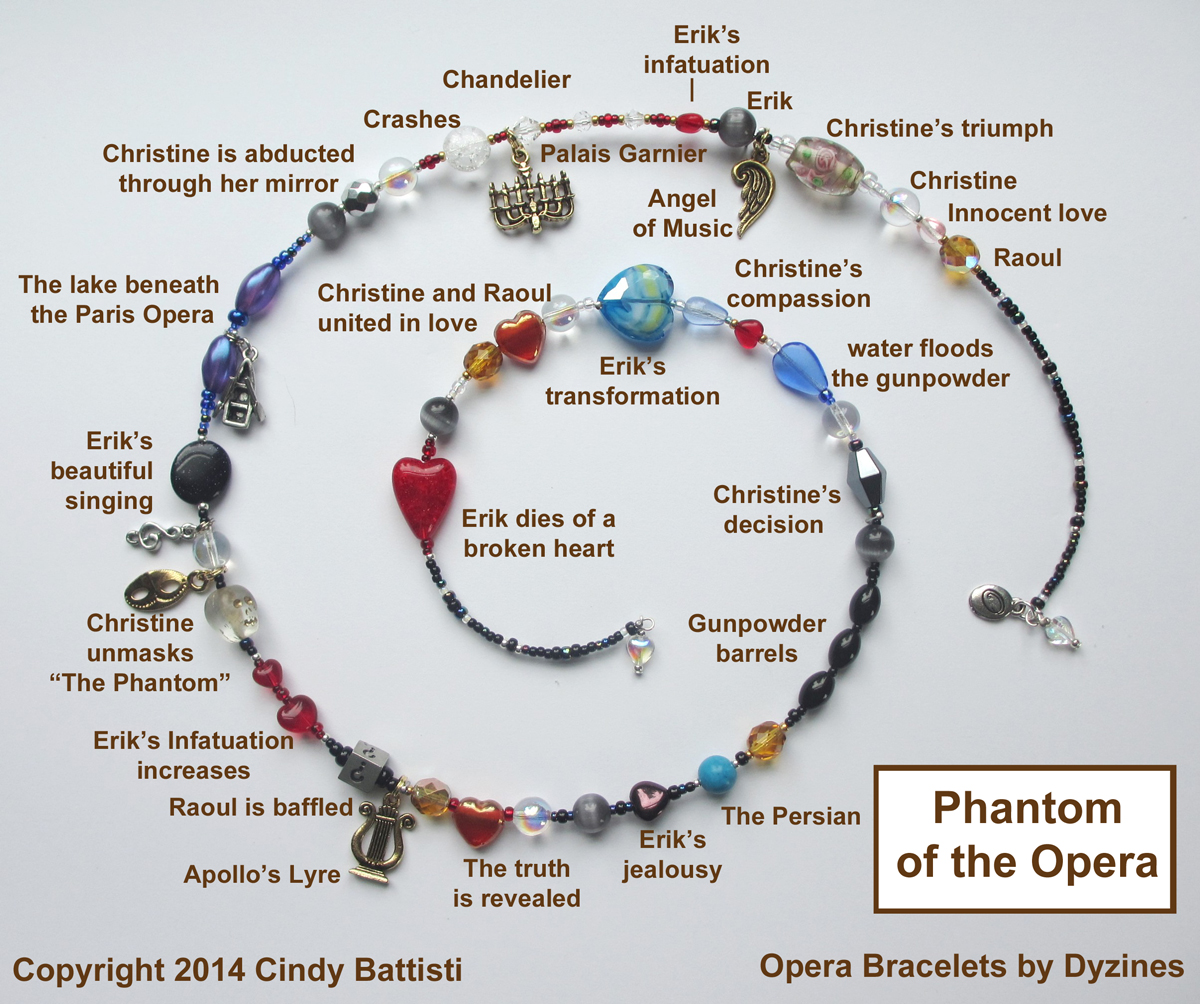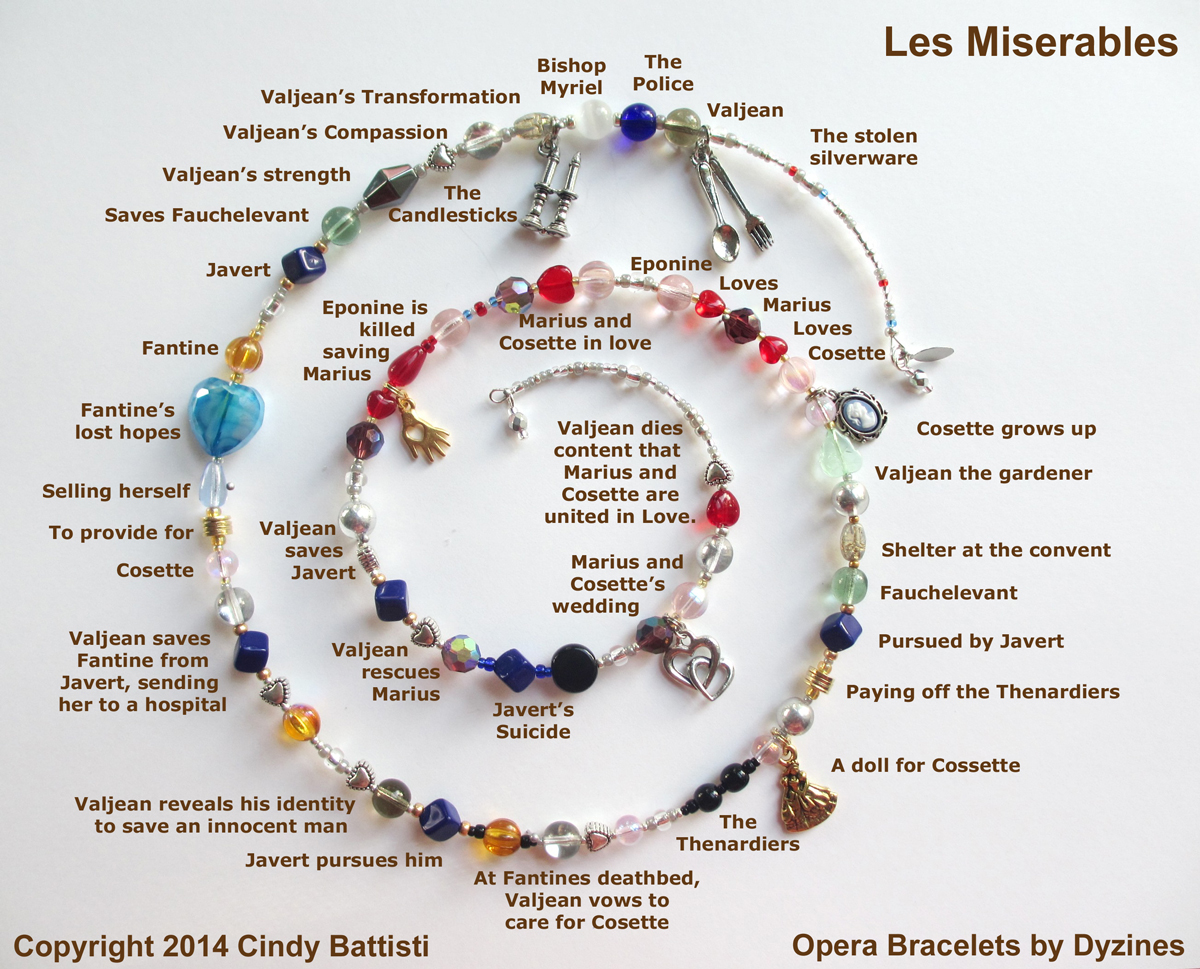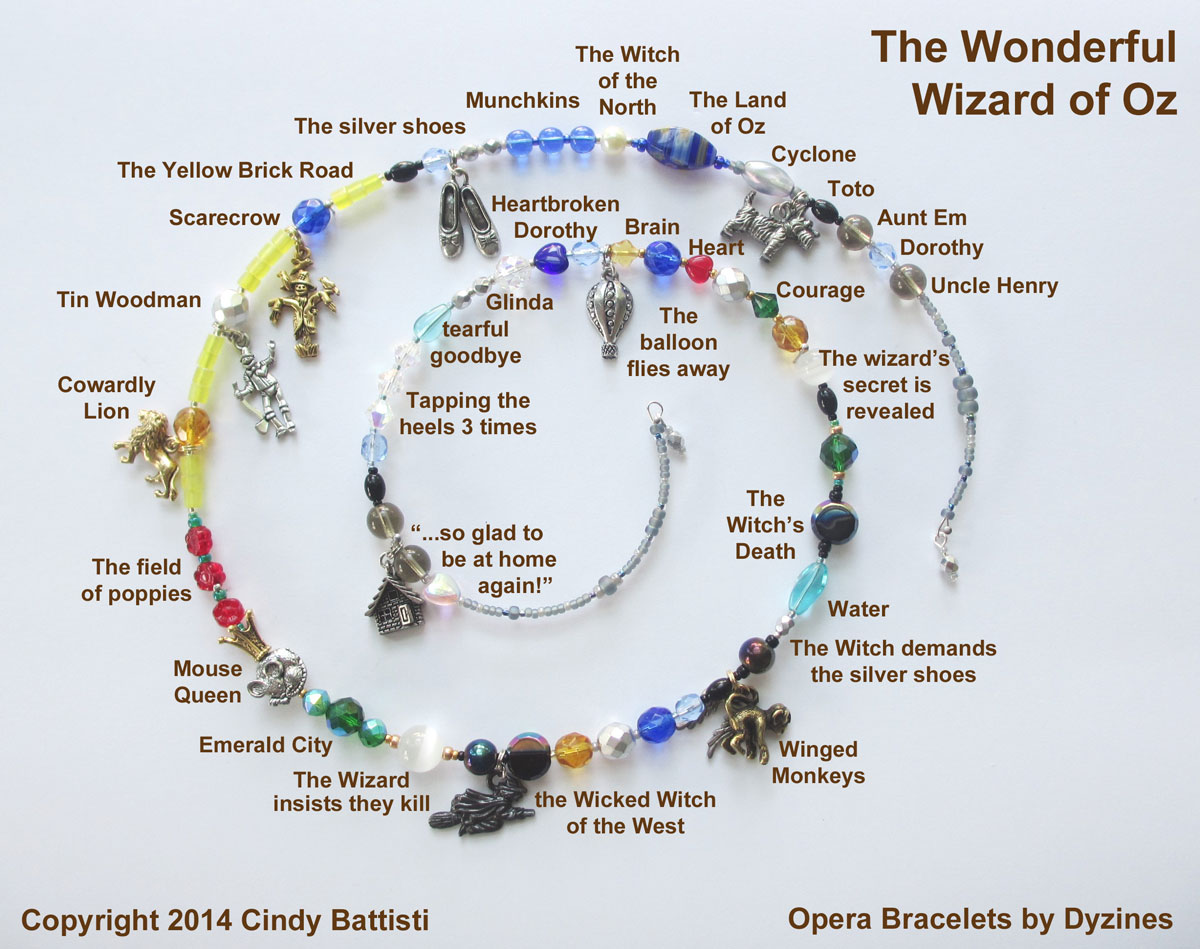 2. "Inspired By…" Bracelets evoke themes and characters of literature and theater. Explore bracelets representing The Good Witch, The Wicked Witch, Belle from Beauty and the Beast, Cats in literature and poetry and many more!
Click to See More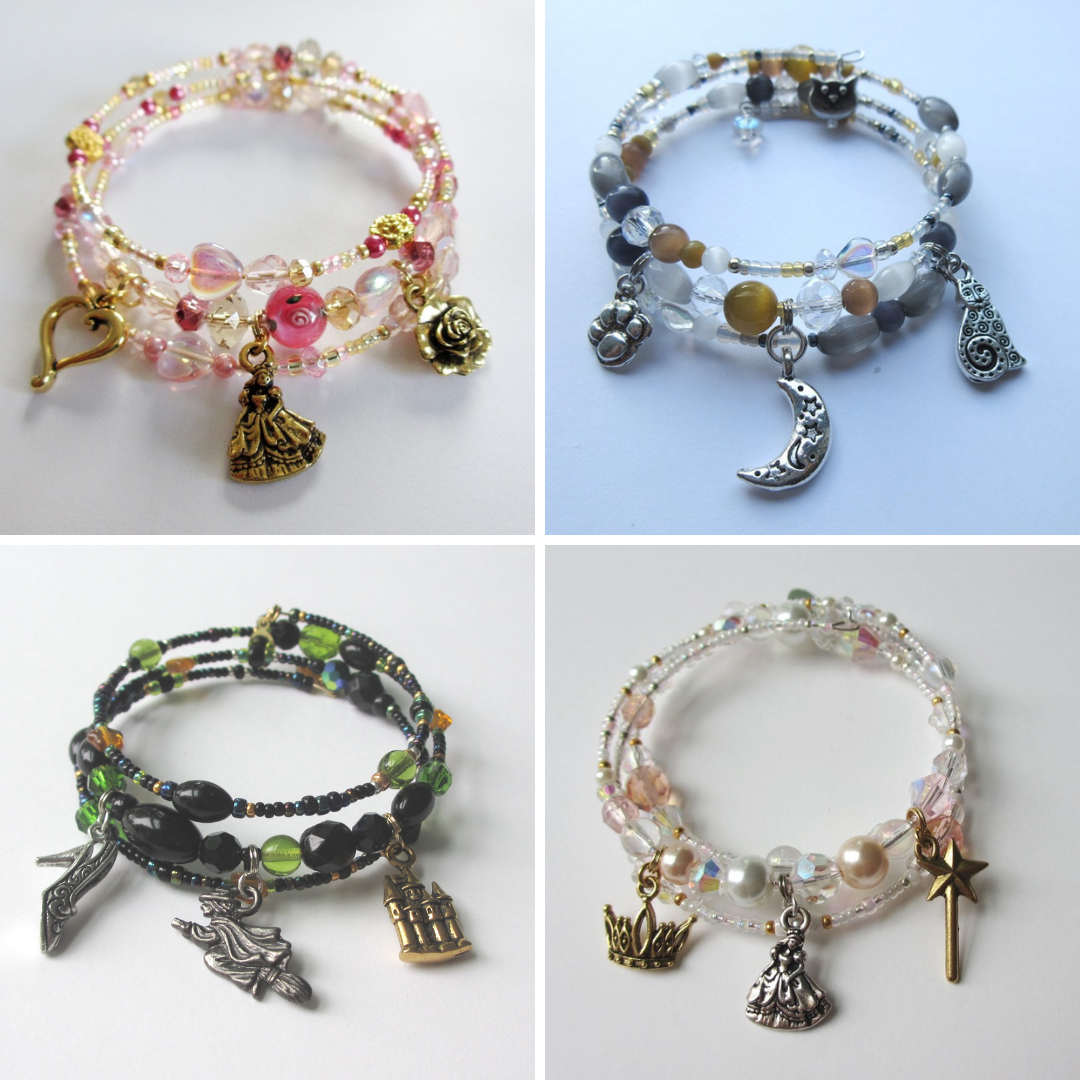 3. Necklaces: Charms on a Necklace evoke the stories!
Click to see All Necklaces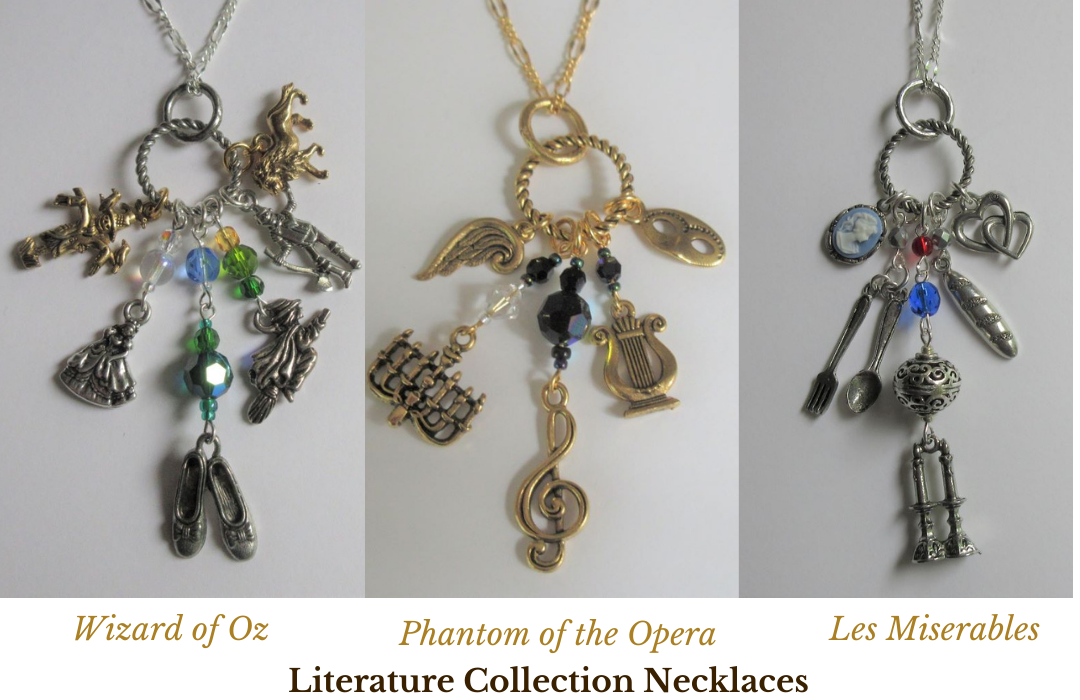 4. Earrings: My literature and theater themed earrings are a meaningful accent to your jewelry or statement piece in their own right.
Click to see the entire earring Collection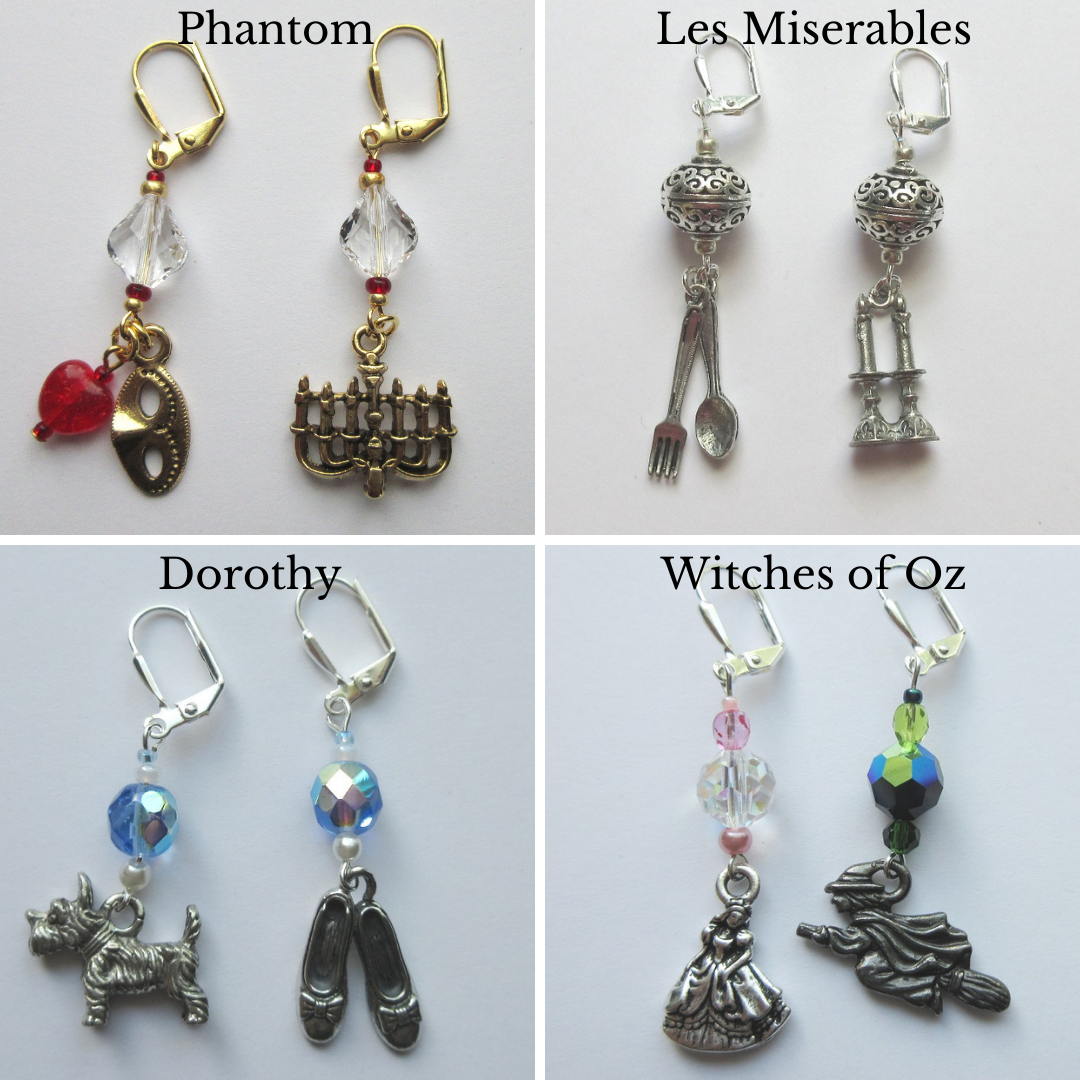 Click to visit the Literature and Theater Collection.
.