I never expected to become as fascinated with Tosca as I did.
The plot feels so real, as if such events happen anywhere the world is violently in flux, which can be any day, depending on the place. And put into such an impossible situation what actually would you do? It's excruciating.
The Tosca Opera Bracelet tells the story from beginning to end with symbolic beads and charms. So often, modern productions skip details. However, working from the libretto, with stage directions, I find such elements as the two candles and crucifix Tosca leaves at Scarpia's corpse to be important. You will see a charm and beads to represent this as well as many other details. Click to see more of this bracelet.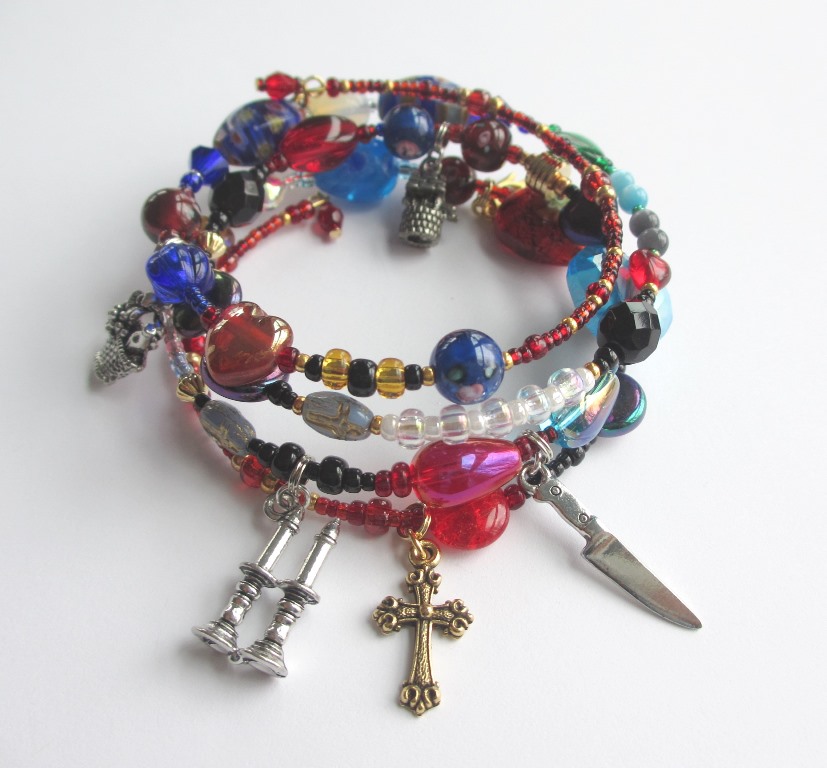 The Vissi d'Arte Bracelet evokes the desperate prayer of Tosca. She reflects on God's abandonment of her faith and charitable life, living for art and love and helping those in need. Click to read more details.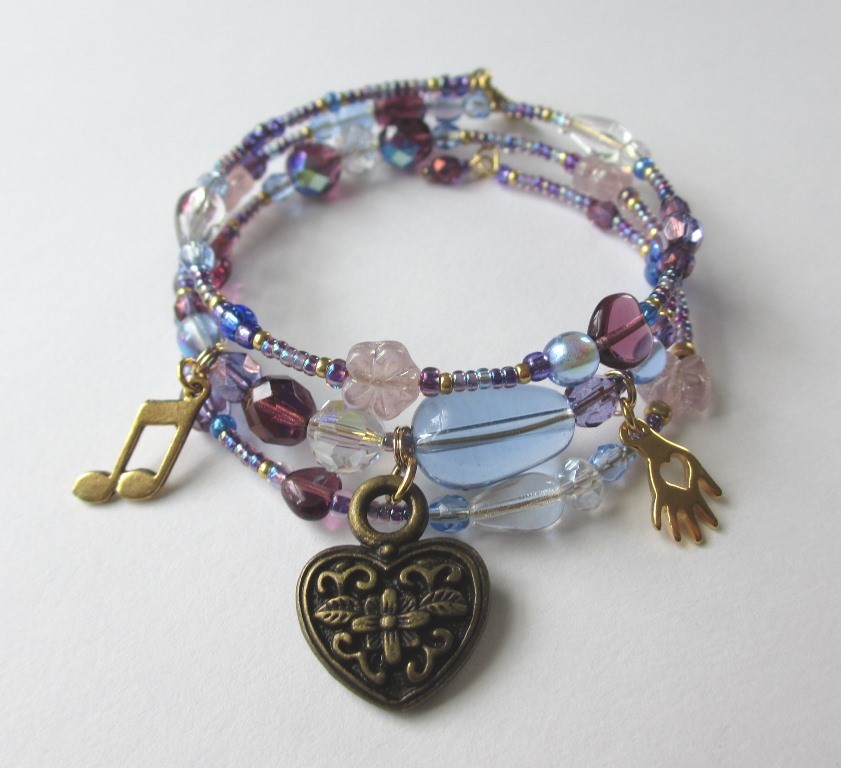 The Tosca's Kiss Bracelet represents Tosca's actions when she is placed in a desperate circumstance: "Questo è il bacio di Tosca!" Click to see more.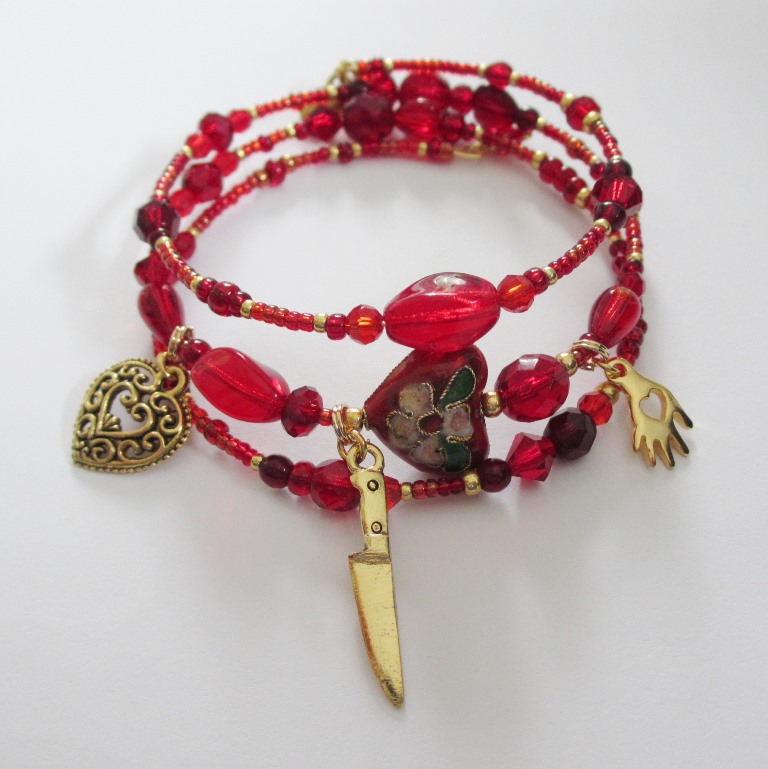 The E Lucevan de Stelle Bracelet symbolizes Mario's heartbreaking aria as he reflects on how he had just begun to live and love but now he must die. Click to see more.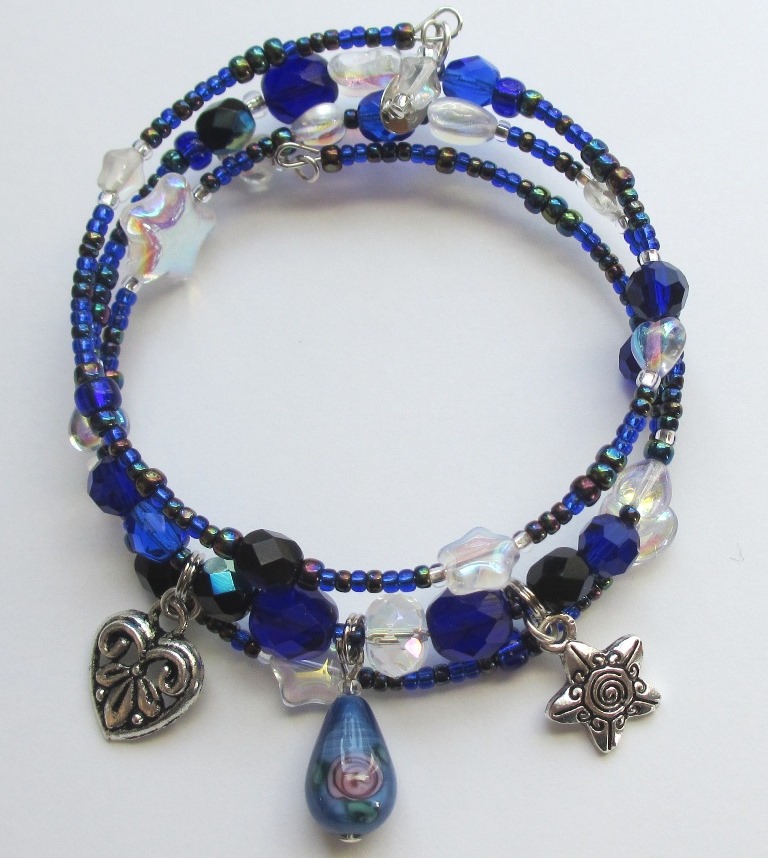 The Tosca and Mario Earrings evoke both characters and their destiny. Click to see more.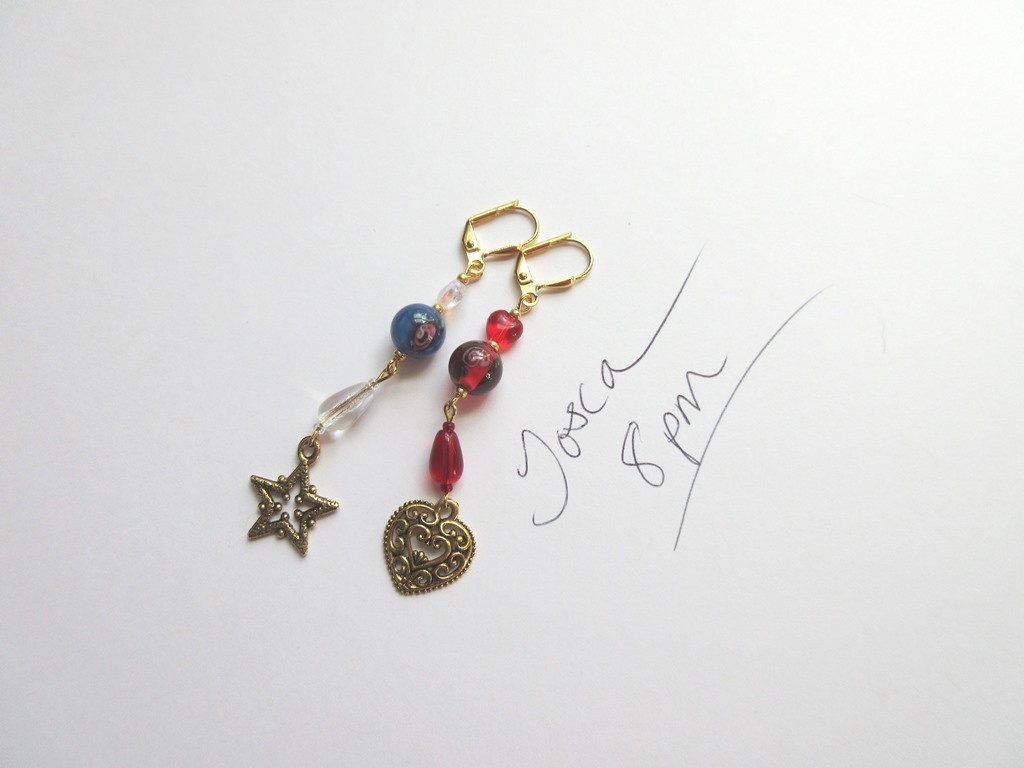 .