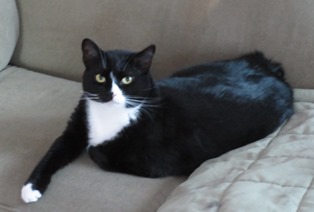 Hi everyone - I'm Zubin!
My mom, Cindy Battisti, named me after Zubin Mehta because a) she's a big fan and b) I'm known as a "tuxedo cat", so I'm dressed to conduct!
Anyway, my 11th Birthday is coming soon and I'm taking a break from starring in videos and chasing beads and mice to tell you about my special birthday sale!
I wanted to give you an opportunity to choose a bracelet to keep you connected to your special opera moments!
All regular priced items are marked down 20% through September 7!