DESIGN NOTES: A few years ago,when Opera Bracelets was just beginning, one of the most requested operas was Offenbach's The Tales of Hoffmann.
I was very early on in my opera journey at that time, but a quick peek at the Wikipedia entry led me to a firm "I can't do this". The story line, which was really four narratives in one, seemed far too complex to attempt to break down into beads. I was very intimidated by the idea of such a project.
Over time, I got more familiar with this beloved set of stories and was actually able to see a production of The Tales of Hoffmann. This helped immensely my understanding of the piece. Knowing that the villain is often played by the same person and learning that the women are all aspects of a whole, led me to think there might be some pattern to such a bracelet and not just a disjointed set of "stories". Also, a motif of keys revealed itself. So last summer I sat down to really bring this bracelet into being. Now, after some time, it is READY!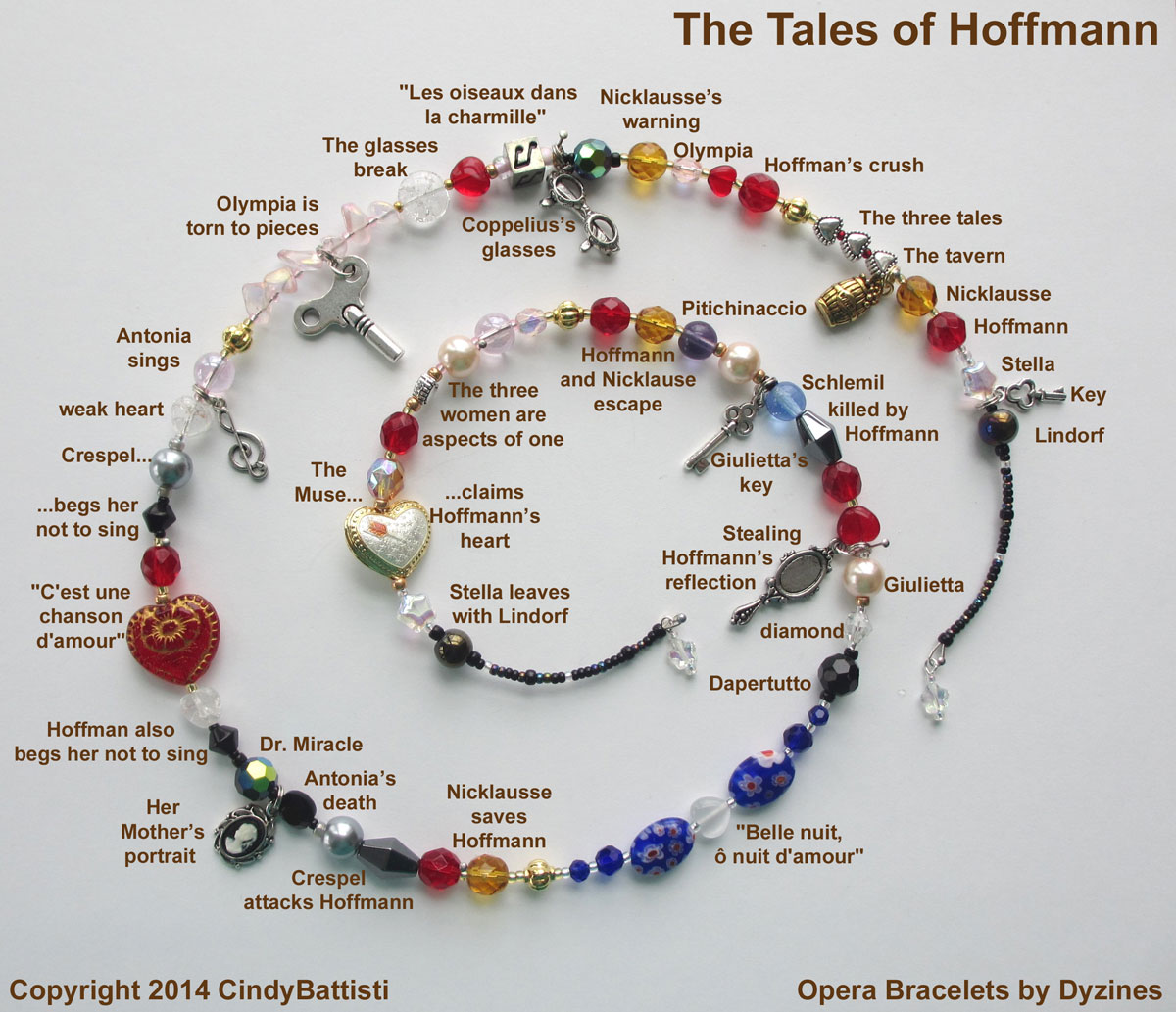 It was the Barcarolle that really sold me on tackling bracelets for this opera...the Barcarolle doesn't have a darn thing to do with the story of The Tales of Hoffmann… it just does its thing, sticking out there, being beautiful… I's bittersweet gorgeousness made me tear up and the way its soft swaying rhythm evokes gondolas in Venice…it was so visual ... it had to: Become.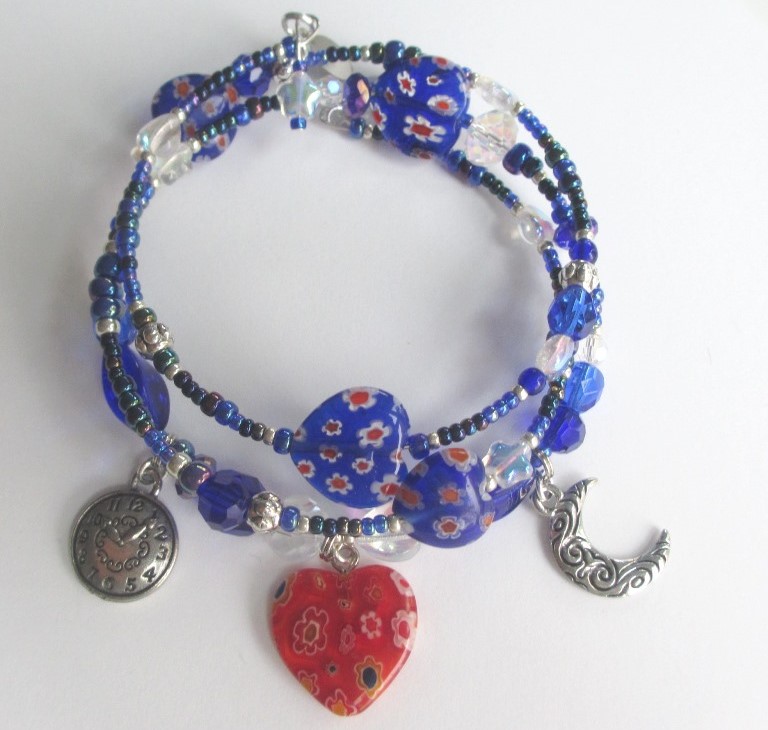 Learn much more about these pieces on their respective pages!
The Tales of Hoffman Full Story Bracelet
The Barcarolle Bracelet