Celebrating and sharing our love of opera in the lead up to World Opera Day (October 25)
Join the daily Facebook opera chat to discuss the daily passion prompt subject LIVE at 11 AM ET or anytime later that day.
Share your ideas that fit the prompt in the post comments - Join in the conversation with other participants!
You choose a relevant opera video clip to share on your own Facebook newsfeed (or other social media) with the hashtag #operaadaychallenge (try Operaonvideo.com or YouTube).
Our goal is to become opera ambassadors, letting people know why opera is so wonderful, sharing our passion and educating those who may know nothing about opera!
#operaadaychallenge
Sample daily post text: "I'm participating in the Opera A Day Challenge to celebrate World Opera Day on October 25! Today I've chosen to share_______"

It's important to tell them what is going on in the aria or scene and why you have chosen it, to give viewers who are not that familiar with opera some context.
Most of all, I invite you to have fun exploring a different opera subject with me each day!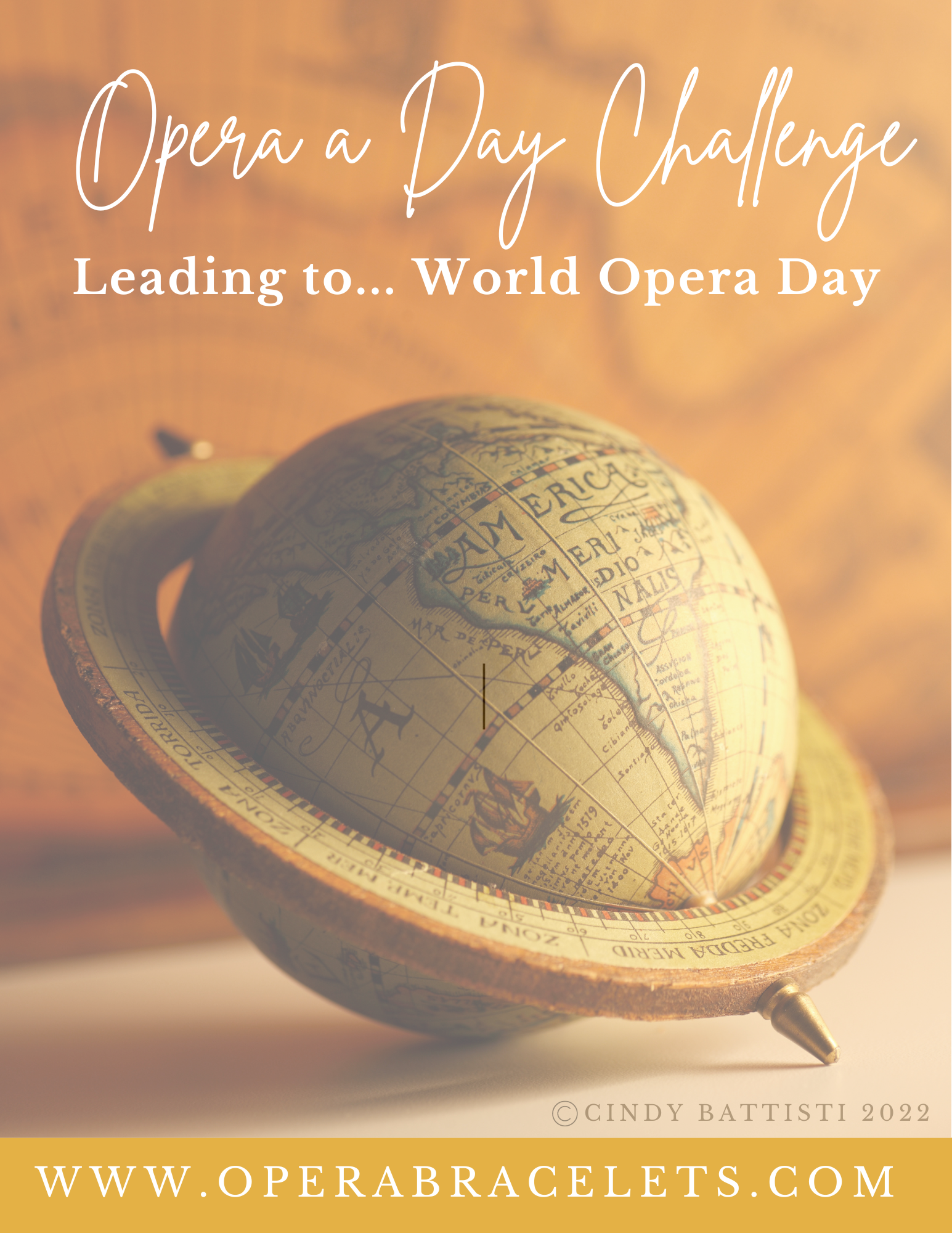 The World Opera Day Sale will run
October 22-25, 2022
20% off regular priced items!