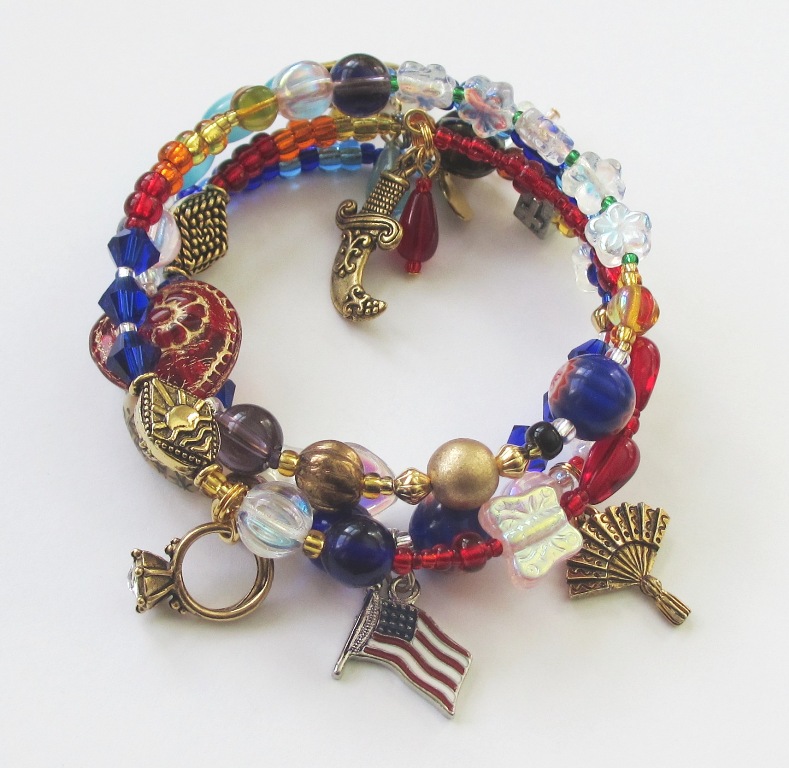 On a perfect summer day four years ago (June 25, 2010), we sold our first bracelet! We don't know how we got that sale but could only assume it was related to our "Launch" when we sent bracelets to all of the women singing the L.A.Ring.
The bracelet was Madama Butterfly. We celebrated the sale with our family and a bottle of Bollinger champagne at my Aunt and Uncle's impromptu 50th wedding anniversary party.
At that time we had only 8 bracelets available 4 of which were the Ring Operas. Now we have 96 products (and counting) many of which came to be due to customer suggestions.
Back in June 2010 social media was in its infancy as a marketing tool. We believed it was a waste of time. Today, our more than 7800 Facebook fans are the core of our business, creating a community of fun-loving , passionate opera fans. Facebook niche advertising gives us 99% of our sales. Interactions on Twitter, Pinterest and LinkedIn enhance our business as well.
Back then our website was, well, basic. We moved it to the BigCommerce platform in Summer 2012 making it more professional, functional and user friendly allowing for easy international sales and an integrated blog.
I really can't believe all this has happened in only 4 years.
I am humbled, grateful and thrilled to have made a product that people really connect with and value. I just wanted to take this moment to thank everyone for their support and encouragement! Opera Bracelets aren't about me or my product, they are about you and your LOVE of the eternal magic of opera!