It's been some years since Samson et Dalila was presented at the Metropolitan Opera. This year we have the added benefit of seeing it Live in HD as a part of the Met's series which brings opera to movie theaters.
Two bracelets celebrate this iconic piece based on the biblical tale of a man brought down by temptation and redeemed by faith.
First, the "Mon Coeur" Bracelet is inspired by Delilah's aria of seduction. I chose a charm of an unfolding blossom to represent Delilah's words: "My heart is opening to your voice, as a flower to the sun". A heart with a cage design symbolizes Samson's entrapment through love, while a dagger indicates the shearing of Samson's hair.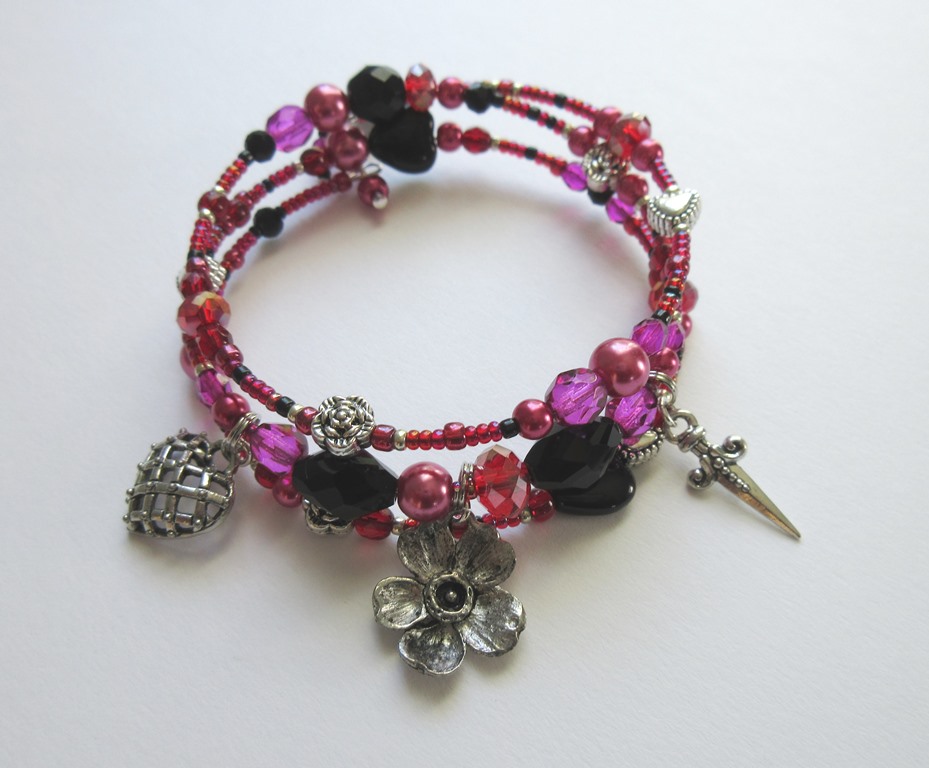 Then the Samson and Delilah Opera Bracelet tells the story from beginning to end with beads and charms See the video at top for an in depth walk through of the story of Samson and Delilah, told through beads and charms.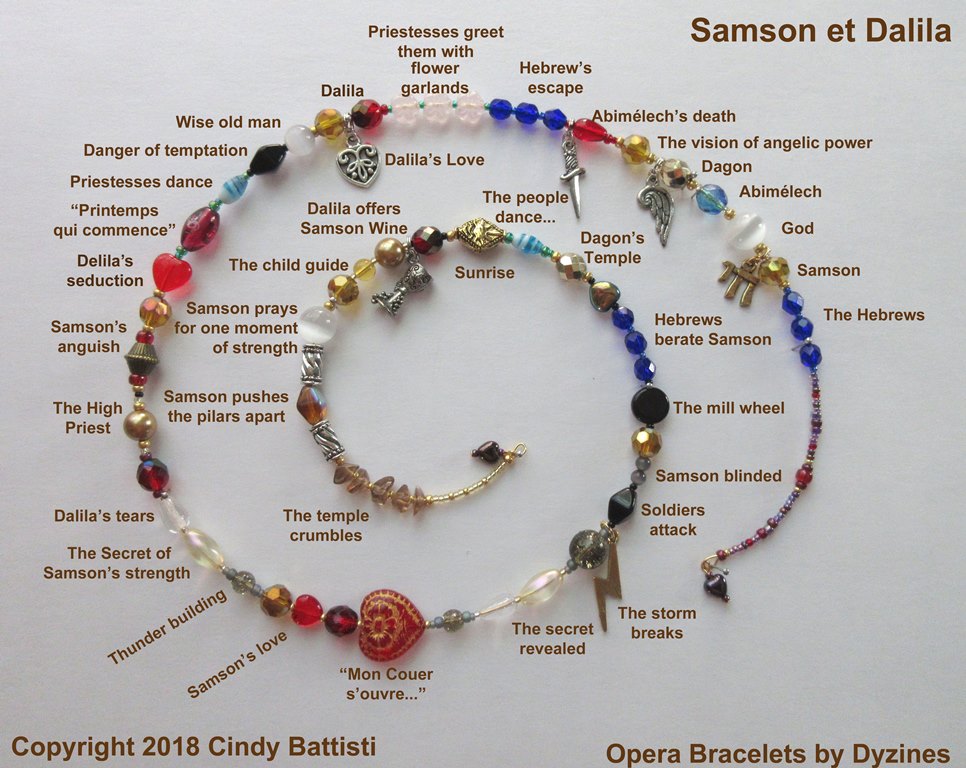 Click here to further explore the Samson and Delilah Collection.