I hadn't even fully woken up last Saturday when my husband says: "What do you know about Xerxes?"
What a way to start the day right? But he knew that there was an opera (Serse) and had just reached that bit of the Bible in his daily reading...
Alas the story Handel and his librettist created for the opera has little in common with the biblical Xerxes, though it does draw very loosely on real historical characters and tales from Greek historian Herodotus.
While the opera was not an initial success, the aria "Ombra Mai Fu " became very popular and it was the very first piece of music broadcast on radio in 1906. When arranged for performance it was sometimes known as Handel's Largo.
In the song the King praises his favorite plane tree, which shades him from the heat outside his Persian Palace.
Creating this bracelet gave me the opportunity to combine different types of green beads in different shades. Touches of gold glass and crystal indicate the summer sun sparkling through the leaves.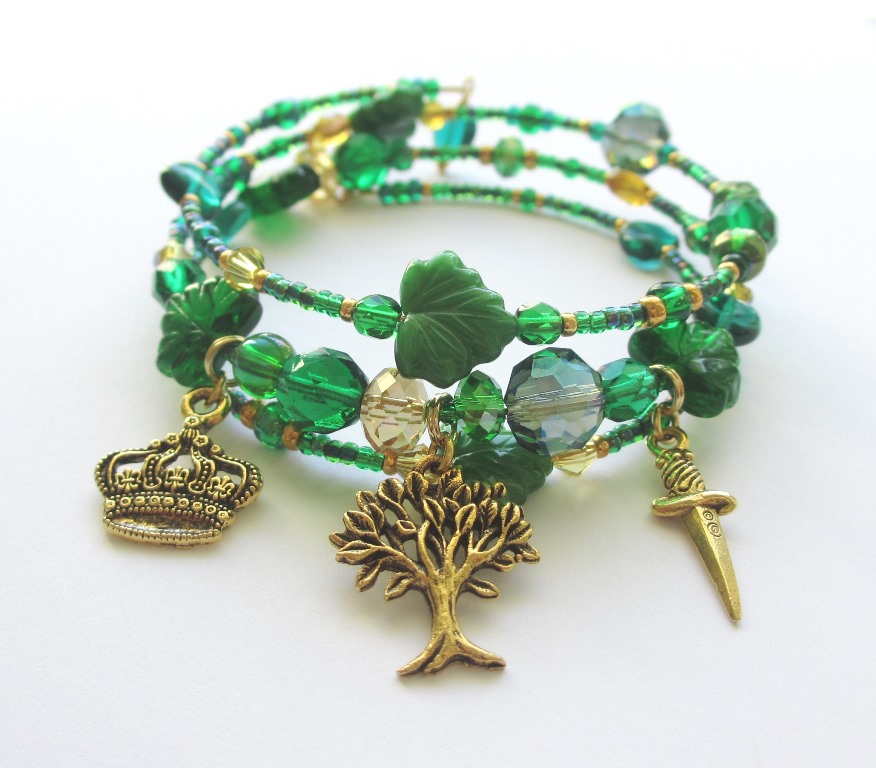 I was delighted when I found these leaf beads to perfectly represent the beloved plane tree.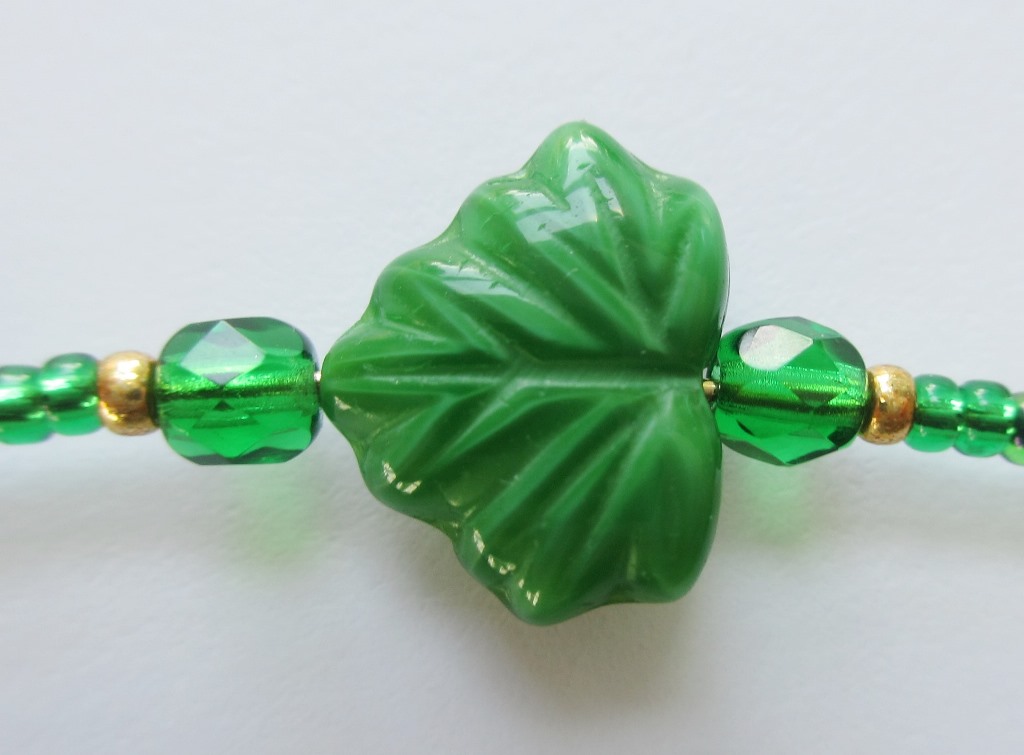 A tree charm was a must have.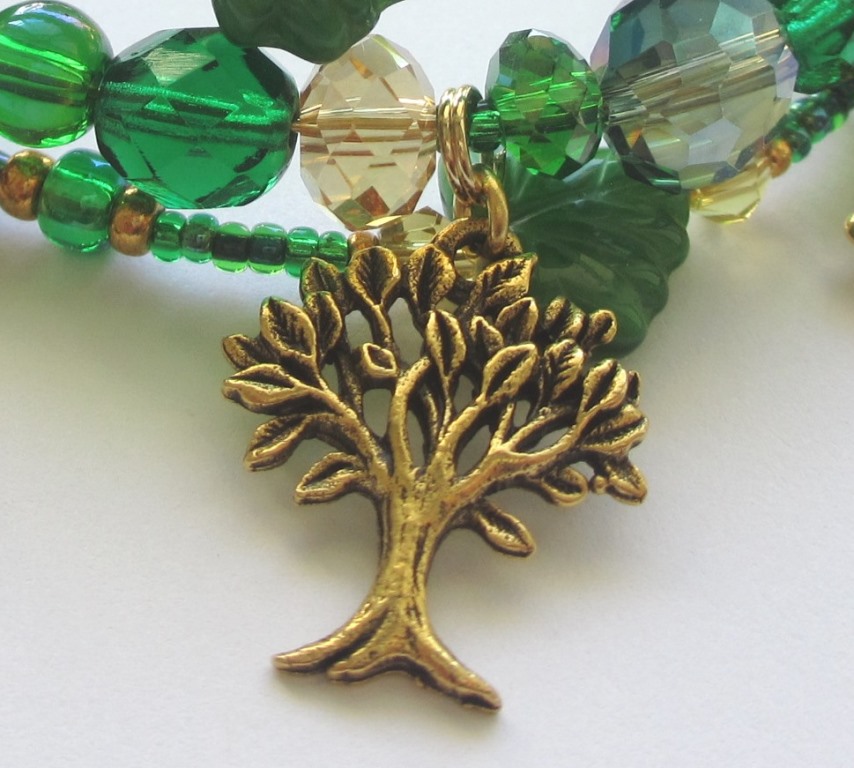 I used the other charms of the design to represent parts of the plot: The women vying for a queen's crown and a dagger to symbolize the moment when Amastre spares Serse.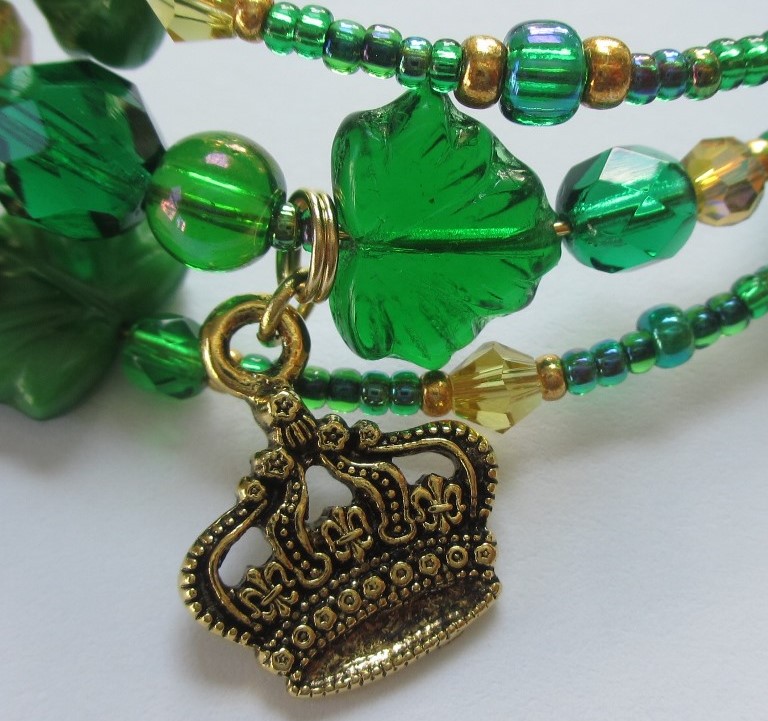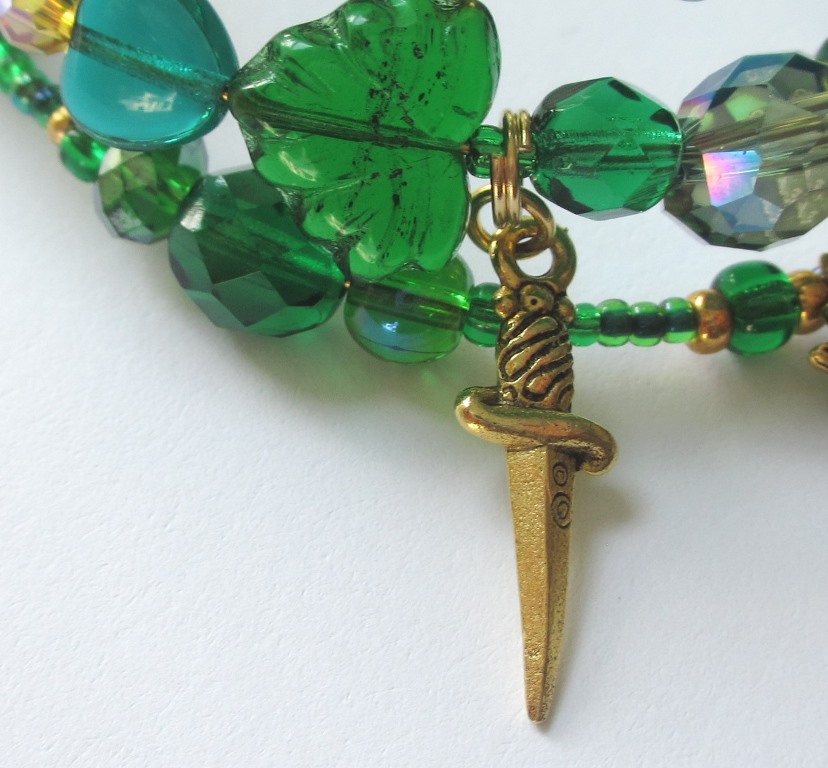 Click to visit the page for the Ombra Mai fu Bracelet inspired by... Handel's Serse.