When I first saw Der Rosenkavalier (Met Live in HD 2014 with Renee Fleming and Susan Graham) I was intrigued by its sparkling world of waltzes, champagne, crystal chandeliers and effervescent love. All that sparkle, reflected in the silver of Octavian's silver knight attire and the silver rose itself. One can't fail to be inspired by all the beauty surrounding this bittersweet tale.
Beads on this bracelet begin with clear crystals – many Austrian of course- setting of Der Rosenkavalier! As well there are silver chrome finished glass beads with silver finished pewter roses to represent Octavian as the knight of the Rose. Glass and pewter hearts symbolize love which brings so much joy and anguish to our three main characters.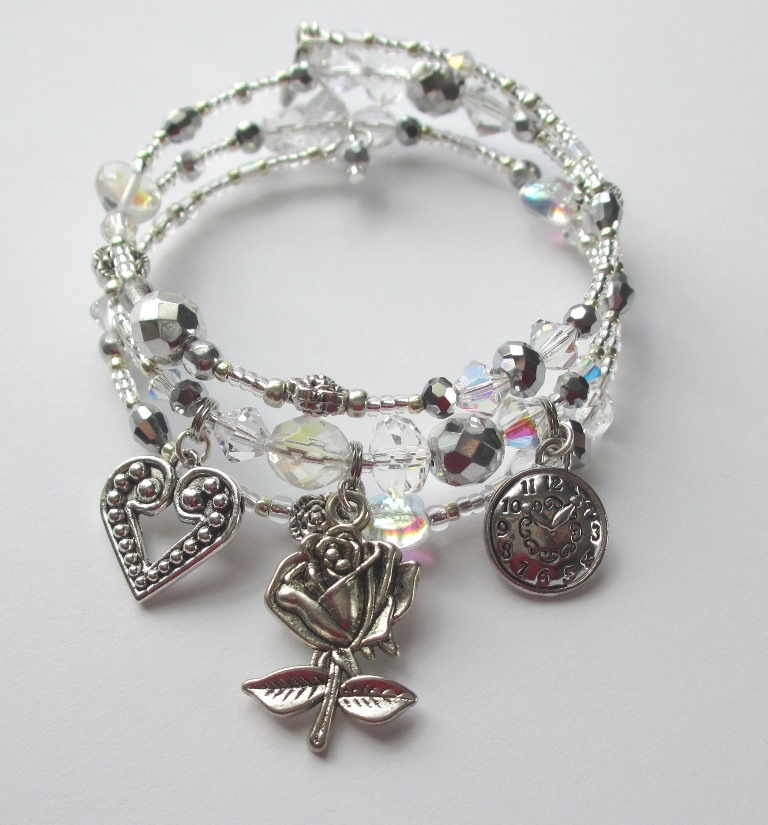 In a way the three charms represent our three characters separately and then from different perspectives, each charm represents all three of them.
The Heart - On the surface this symbolizes Sophie who seems to have loved Octavian before she even met him. She takes on a lot of risk to be with the man she loves. But, in addition, the heart also represents the love of The Marschallin and Octavian. The heart also indicates anguish: Octavian's at choosing between the women; the Marschallin's at losing him.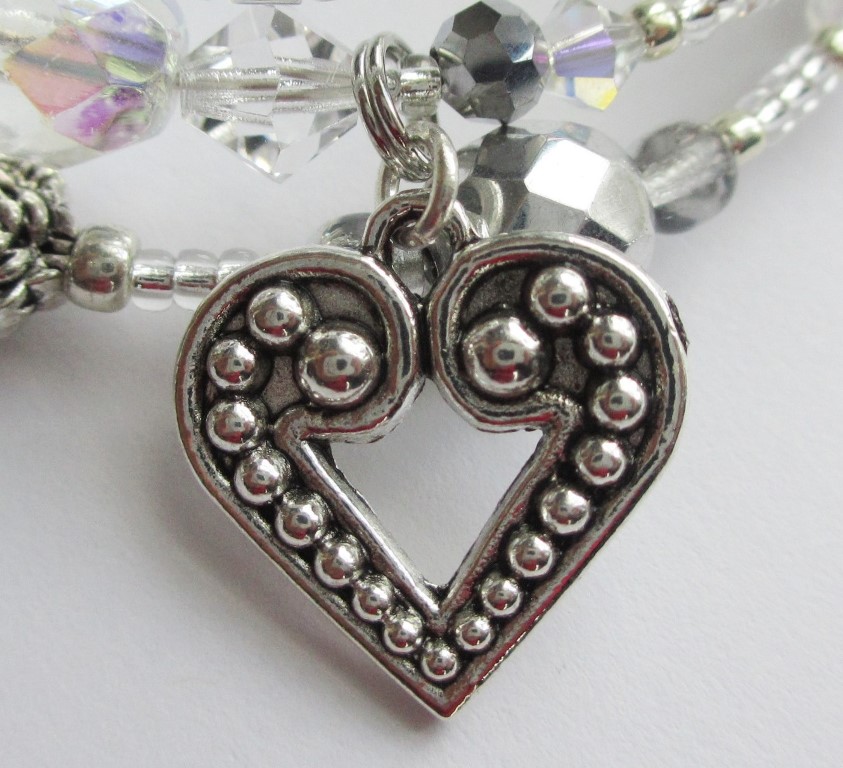 The Clock - Initially this charm represents the Marschallin who is, at this moment in her life, keenly aware of the passing of time and the fading of her beauty. But, it also represents Octavian and Sophie who must move quickly if they are to be together before Sophie's undesirable marriage to Baron Ochs takes place.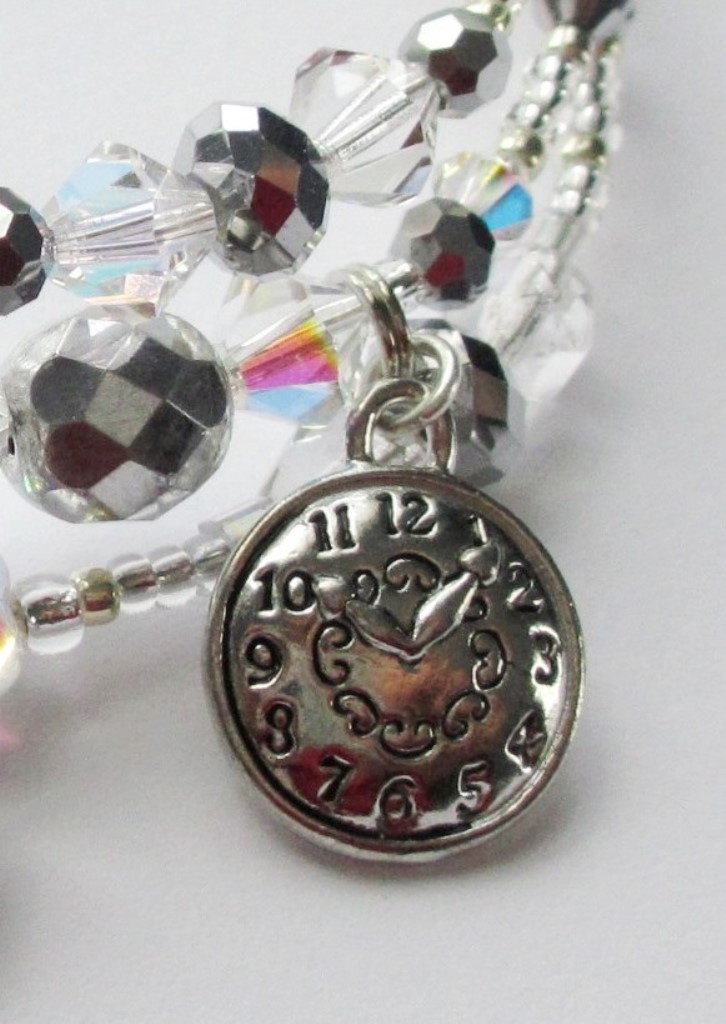 The Silver Rose brings everyone together. On the surface it represents Octavian as the Knight of the Rose. But it is the Marschallin who appoints him this task and in doing so it brings he and Sophie face to face causing them to fall in love at first sight.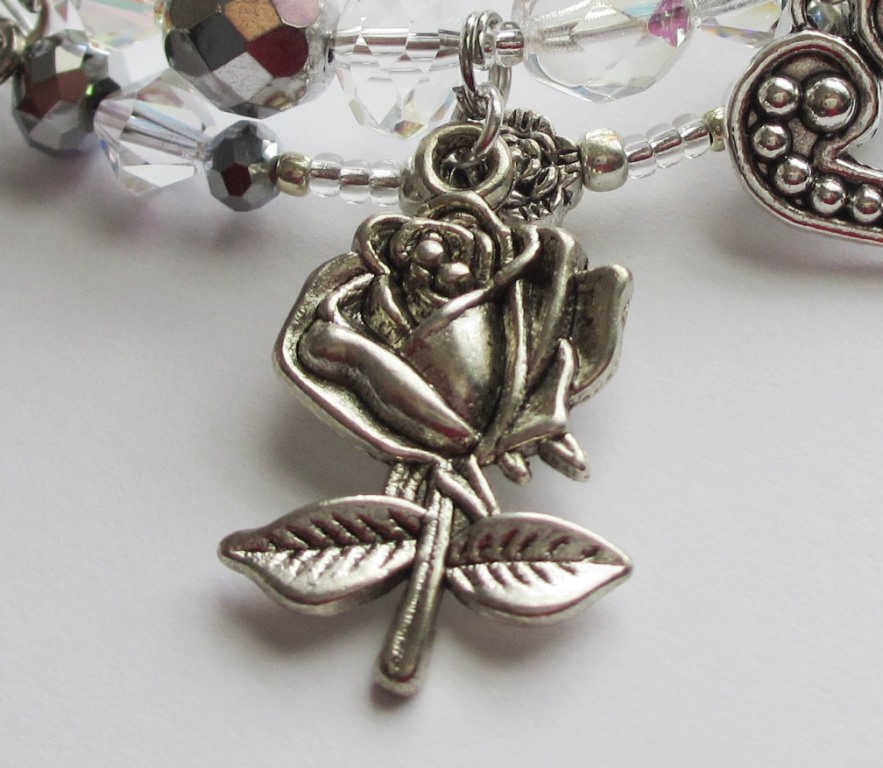 To see more of The Silver Rose Bracelet, Click here.
.