Alison contacted me in autumn 2018. She had just received her first official individual opera role and was so excited. The role was small, but she had always told herself that when she reached this milestone she wanted to commission a special Opera Bracelet to "Remember the moment"! (See video below or continue reading)
Alison understood that I don't do special order commissions October-December, because during the busy holiday season, I don't have large blocks of time available to do a good job on the research required for a new piece. So I contacted her in January 2019 and we got to work.
Step 1. Choosing charms
Alison's role was the "Voice on the Record" from Gian Carlo Menotti's "The Consul". As the opera opens the scene is a room in an apartment with a window open. A record is playing at a restaurant on the street below and music wafts in through the window, this was the aria that Alison would be singing.
Choosing charms is about imagery. First I looked for any charms to do with records and music. I looked into finding a window charm...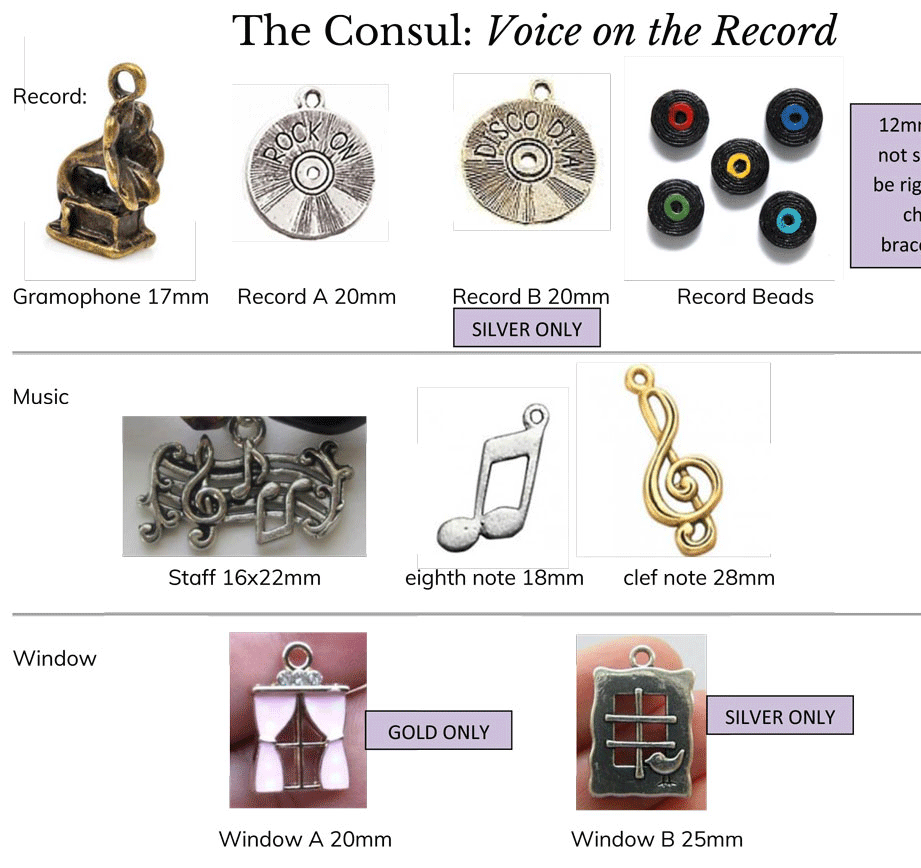 Step 2. Digging deeper
My next step was to discover what the words to this song were; what was its meaning? I found a libretto for The Consul on the website opera-arias.com. The song was about love, possessive jealousy and secrets. I picked a selection of lock and key charms to represent the words:"You will come back and want to lock me in your arms... the truth you will never know"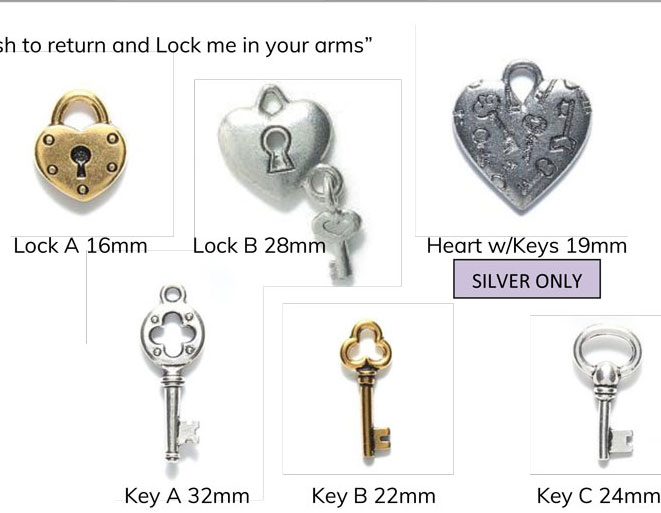 Step 3. Alison's choices
Alison chose 4 charms from among the charm pictures I presented her.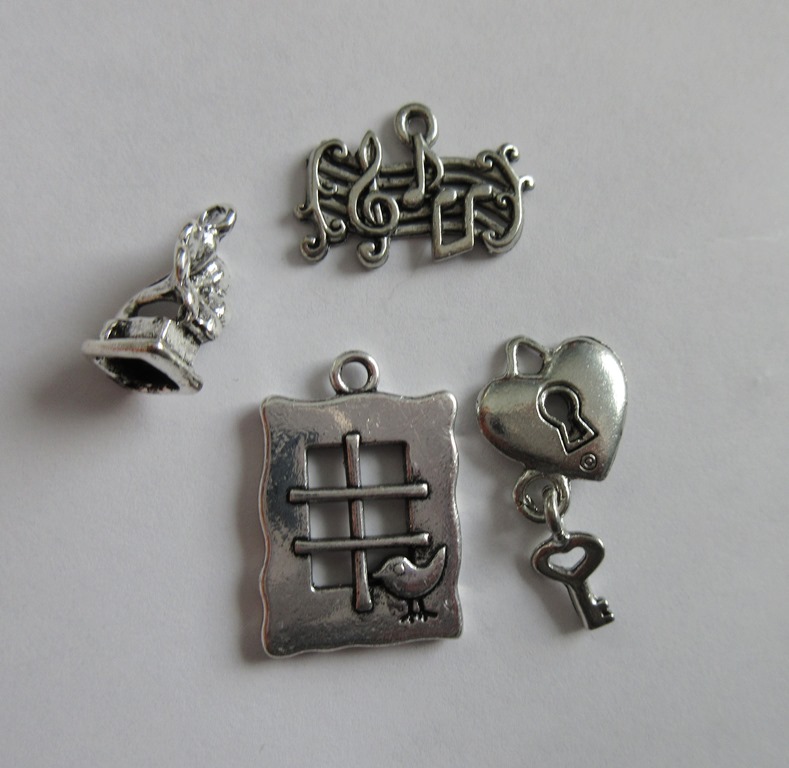 She requested all silver finished charms and bead colors of pale grey and purple with deep red accents. I placed orders for the supplies from several different suppliers, one was in the UK, so these took some time to arrive.
Step 4. The Bracelet
Once all the supplies were on hand, it was time to begin assembling the bracelet.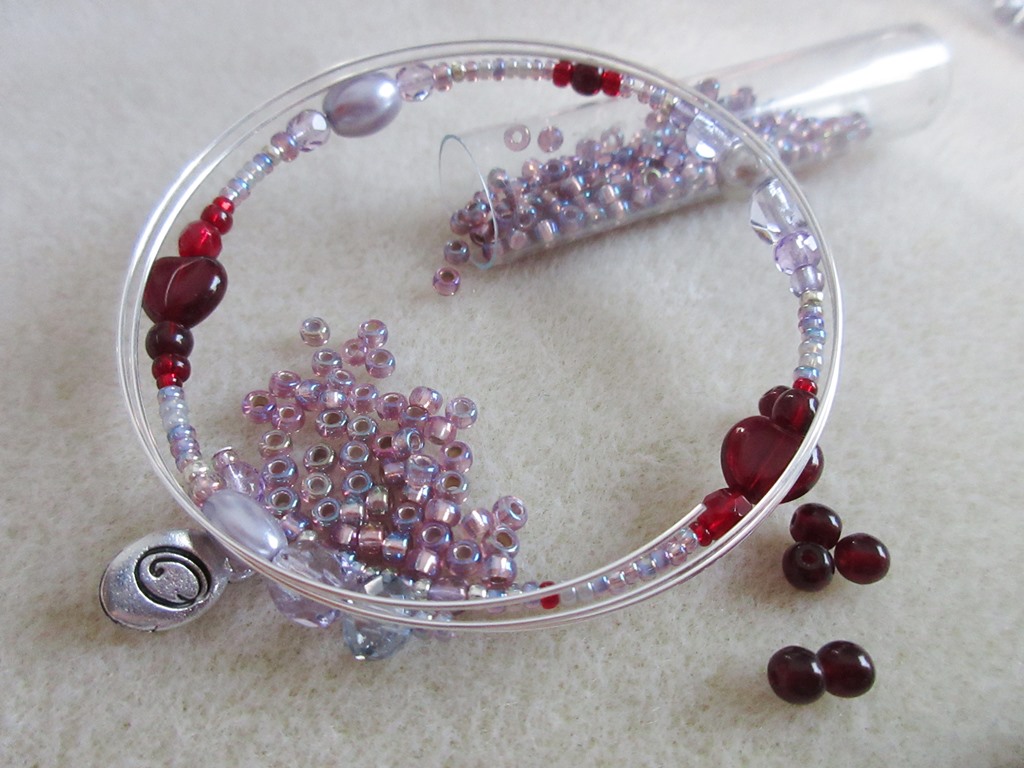 As the Gramphone charm was a little bit smaller compared to the other charms when it arrived, I decided to use it as an accent charm across from the main set of charms. It has its own space and doesn't need to compete for attention.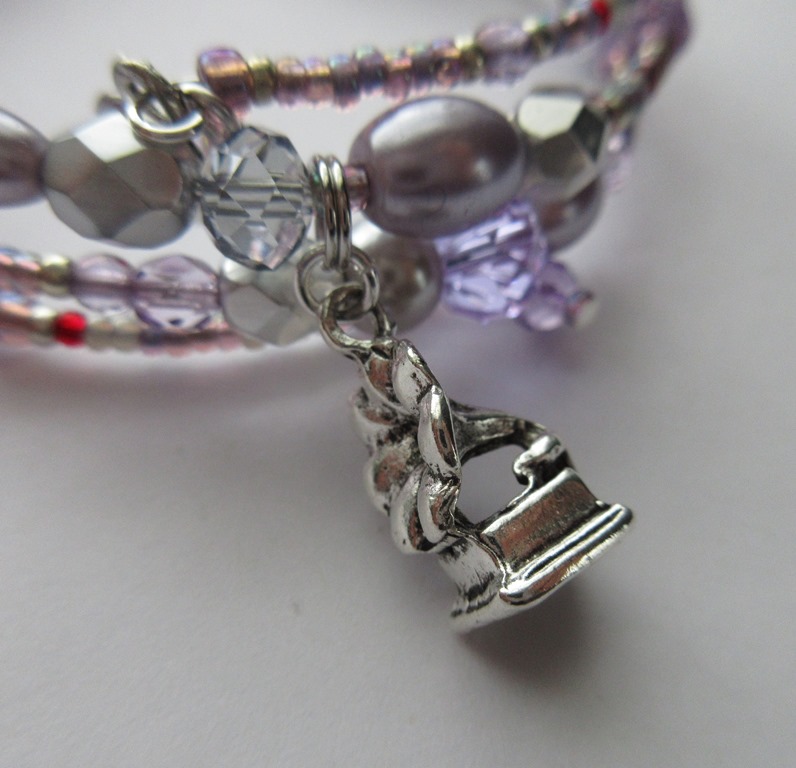 Step 5. Departure
Alison took some time to review the bracelet and decide if the charm arrangement was correct. Then when she approved the design it was lovingly packaged and shipped to her to celebrate her special moment the following month!
Toi, toi, toi Alison! Thank you so much for choosing Opera Bracelets to Remember the Moment!

Click to learn more about the special order process!