A couple of months ago, Andrew and I blagged our way into a "secret" bead warehouse in NYC that is supposed to be invitation only- and boy, they aren't kidding. They meet you at the elevator threshold and don't let you move until you justify your existence. Once they were convinced we were an appropriate customer, they were very helpful - as much as they could be, in a situation that is nearly complete chaos.
Picture cardboard boxes stacked from floor to nearly the ceiling, about 6 or so deep from the wall. Only small paths run between these cardboard canyons. Each box is filled with bags of all different kinds of beads. They are all mixed up with no rhyme or reason as to what is in the box. To some, this is an exciting treasure hunt. Me? I can't help but think they would make more money if there was just a tiny bit of organization. But, that's not how they roll. "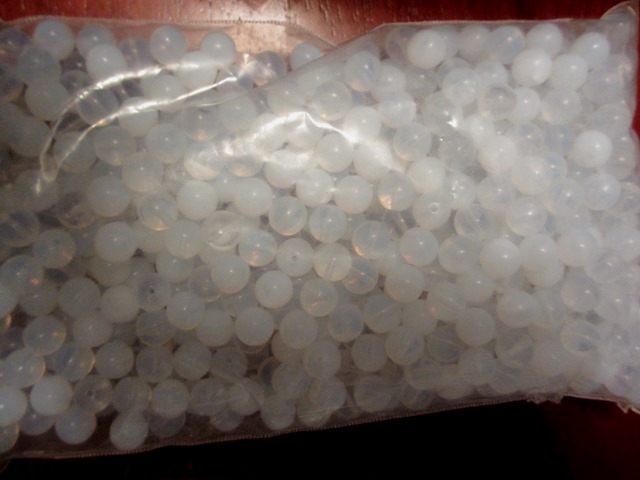 Very inefficient, but once they let us in, I did my best to find some things. One of the best finds was a big bag full of my "moon bead". It's a round bead about 10mm made of sea opal glass. It's a milky, opalescent bead that was one of the first beads I ever chose for an opera bracelet when I made the first bracelet for myself: Die Walkure, back in 2007.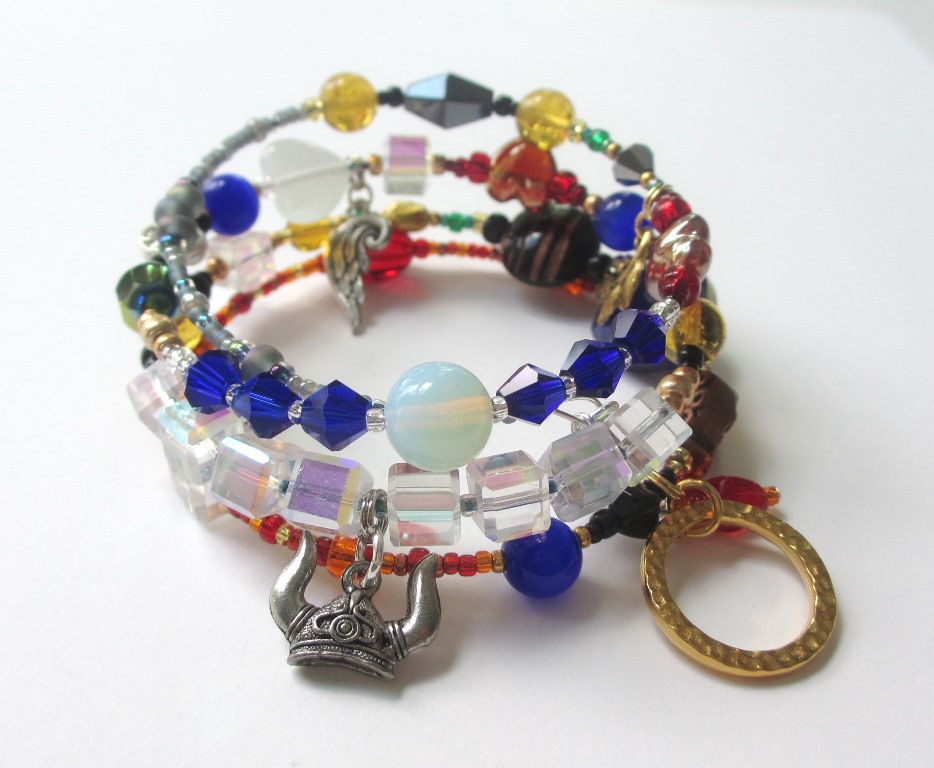 You know, I can't believe how much I use this bead – there's a lot of moonlight in opera!

So, with all these various moons out there: harvest moon, blood moon, strawberry moon, etc., shouldn't there be an "opera moon"? That full moon seems to show up everywhere. Besides the Wintersturme scene in Die Walkure, right away I think of Mimi and Rodolfo falling in love under that December full moon. Rusalka sings to the full moon to tell her lover of her affection. When Aida sings "O patria mia", she is under a full moon on the bank of the Nile. Maybe these don't always show up in productions, but you often see the moon mentioned in the written libretto scene descriptions.
There are probably a ton more opera moons... enough for every month of the year- What are your favorite opera moons?