Opera Bracelets products are not just pretty, they are meaningful!
Celebrate the beautiful season with Bracelets, Necklaces or Earrings to wear throughout the season or share as a unique gift...
1. Full Story Bracelets. My unique narrative designs let every bead and charm connect you to these iconig holiday stories! Collection includes A Christmas Carol, The Night Before Christmas, The Nutcracker Ballet and Handel's Messiah.
2. "Inspired By…" Bracelets evoke magical moments of the season! Four bracelets celebrate elements of Tchaikovsky's beloved Nutcracker Ballet.
Click here to explore the Nutcracker Collection.
The Amahl and the Night Visitors, St. Nick, Festival of Lights and Wonderful Bracelets further celebrate the festive season.
Click to explore the entire Holiday Jewelry Collection!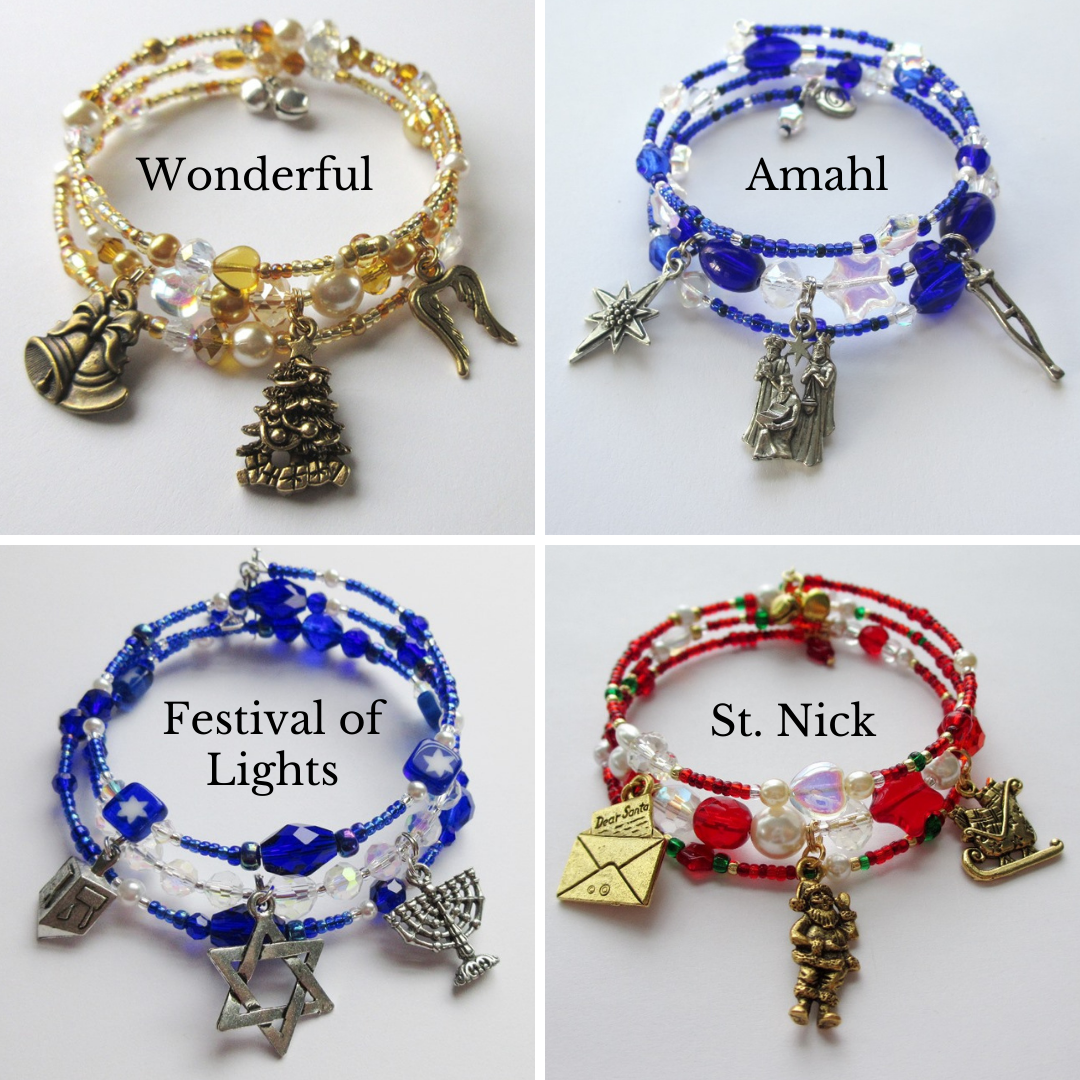 3. Necklaces: Charms on a Necklace evoke our top sellers, Handel's Messiah and The Nutcracker
Click to see All Necklaces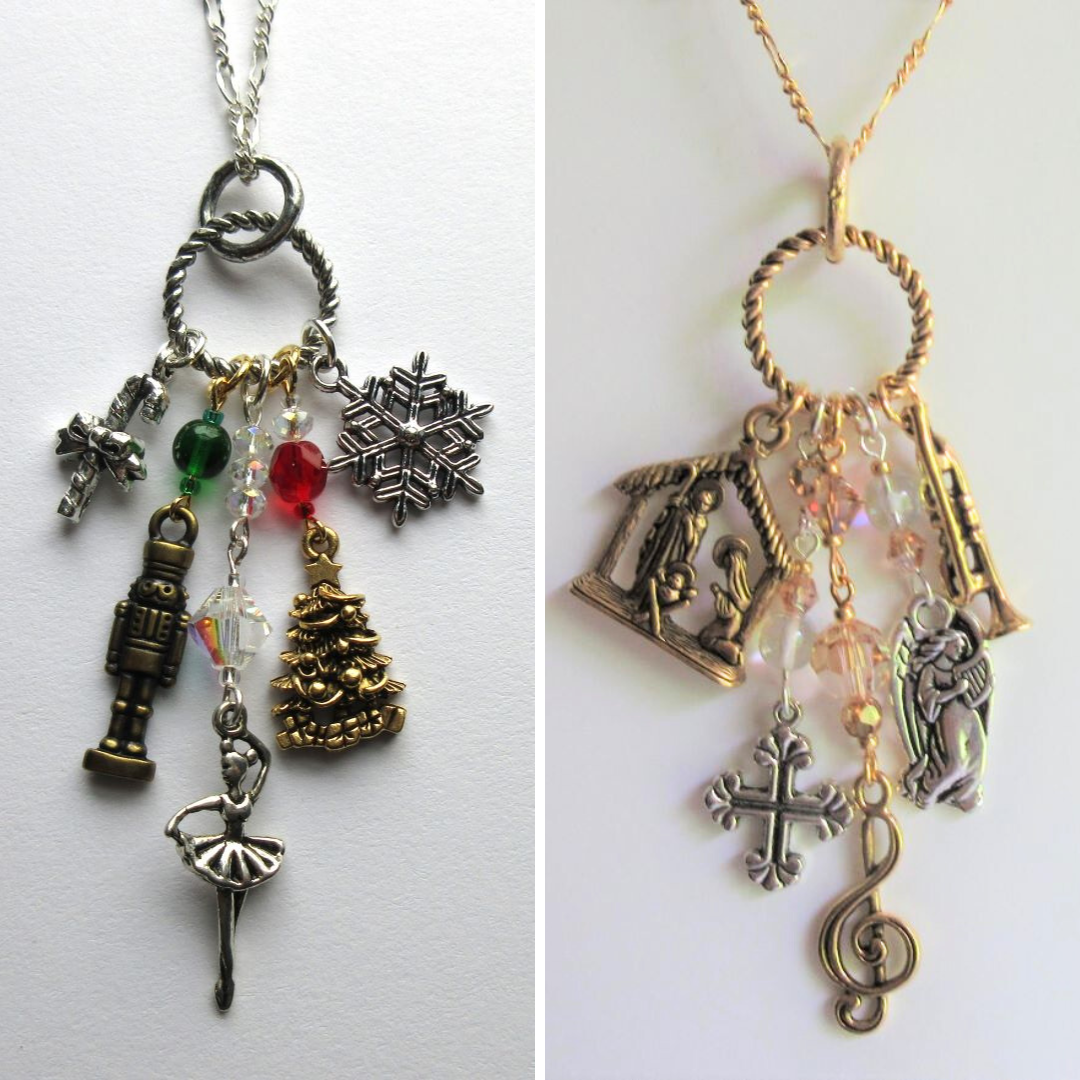 4. Earrings: Holiday earrings are a fun and meaningful accent to your holiday outfits!
Click to see the Holiday Earring Collection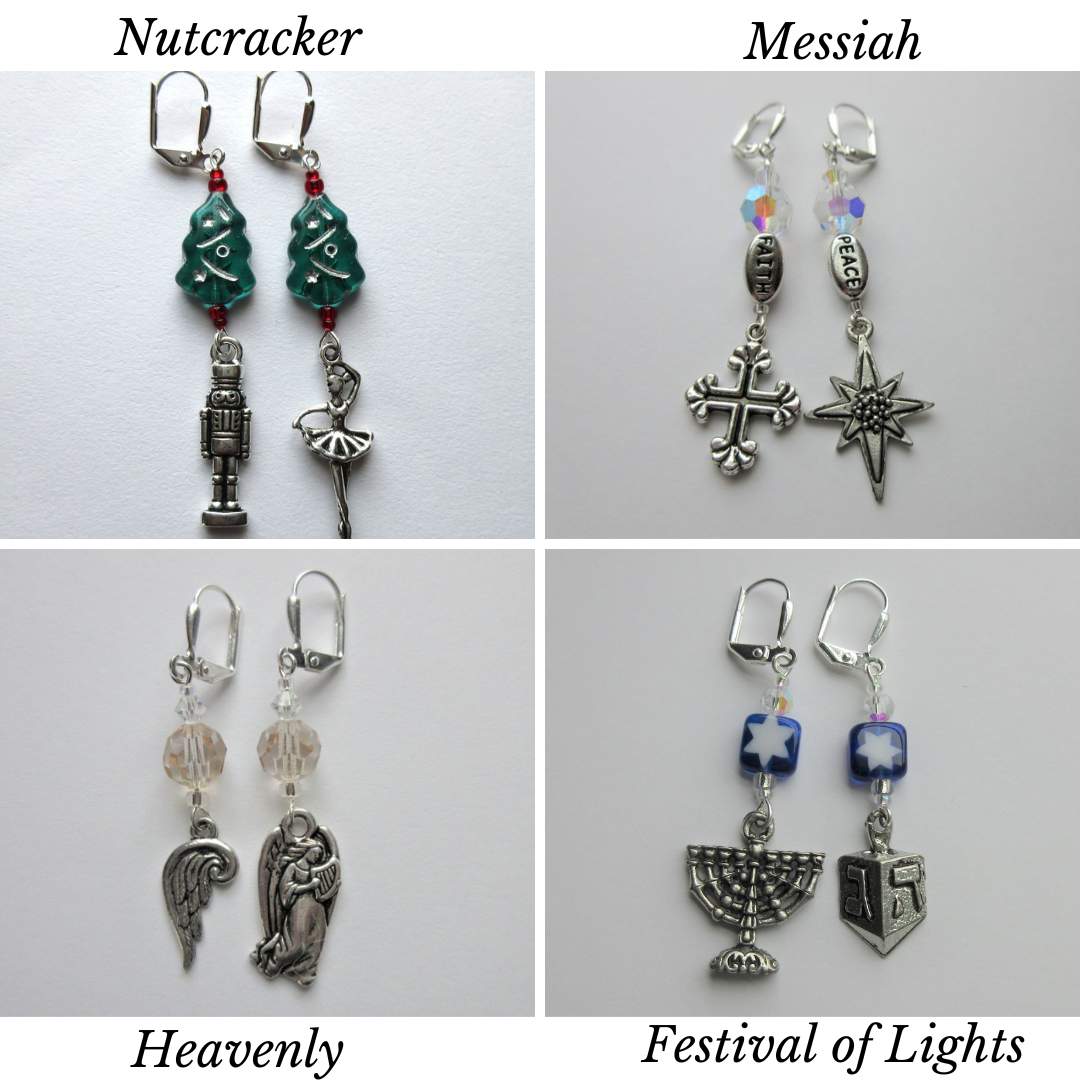 Click to visit the Holiday Jewelry Collection