Opera Bracelets products are not just pretty, they are meaningful! Celebrate the beautiful season with Bracelets, Necklaces or Earrings to wear throughout the season or share as a unique gift...
1. Full Story Bracelets. Fans of these iconic works from the worlds of literature, ballet and music form a sentimental bond with the piece through their holiday traditions. Being able to have their favorite story with them will be incredibly meaningful. With my unique narrative design every bead and charm represents a character or event in the story. Perfect for those who never miss beloved holiday traditions every year, the Full Story Holiday Collection includes A Christmas Carol, The Night Before Christmas, The Nutcracker Ballet and Handel's Messiah. Click to explore the Holiday Jewelry Collection!
2. "Inspired By…" Bracelets evoke magical moments of the season!
Four bracelets celebrate elements of Tchaikovsky's beloved Nutcracker Ballet. Click here to explore the Nutcracker Collection.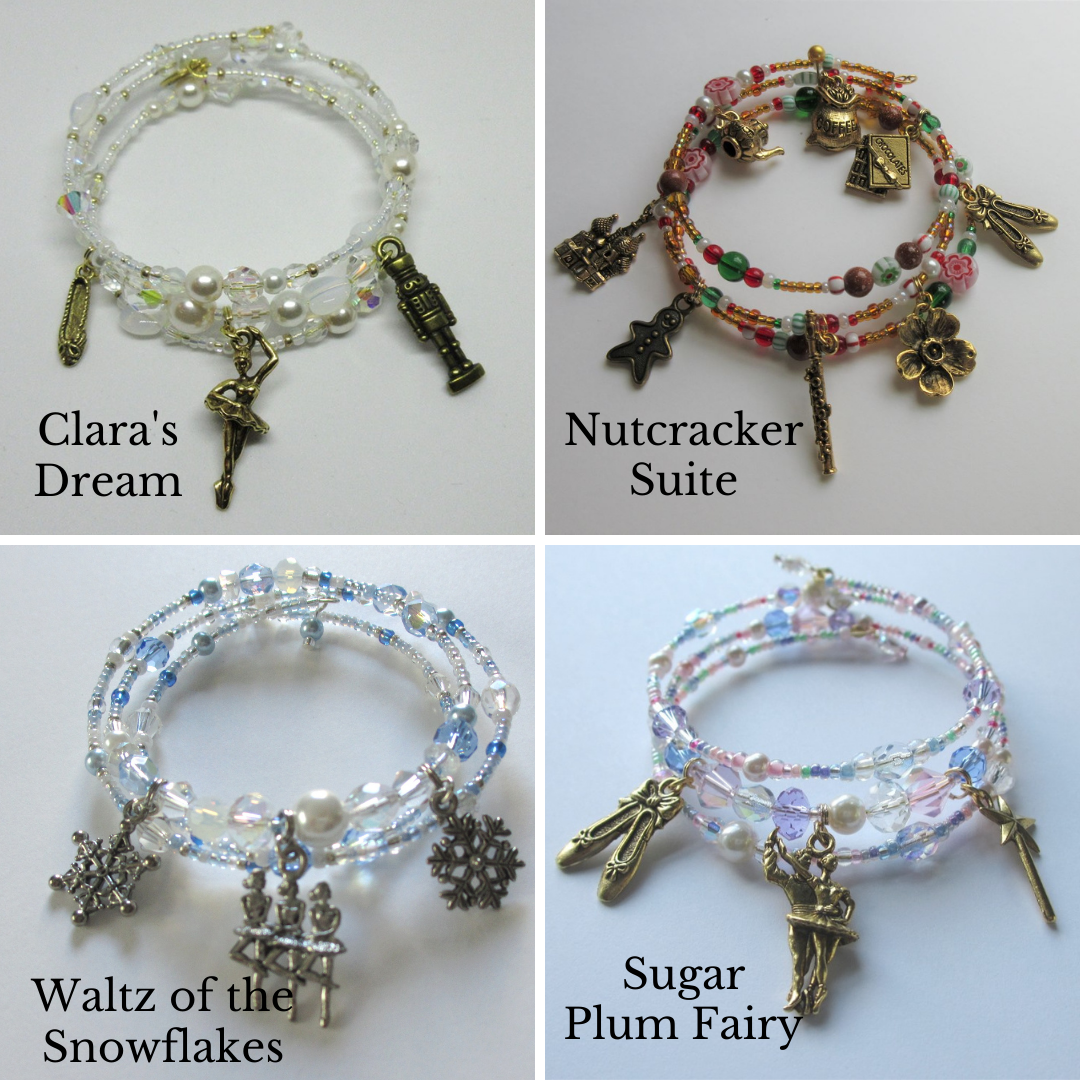 The Amahl and the Night Visitors, St. Nick, Festival of Lights and Wonderful Bracelets further celebrate the festive season. Click to explore the entire Holiday Jewelry Collection!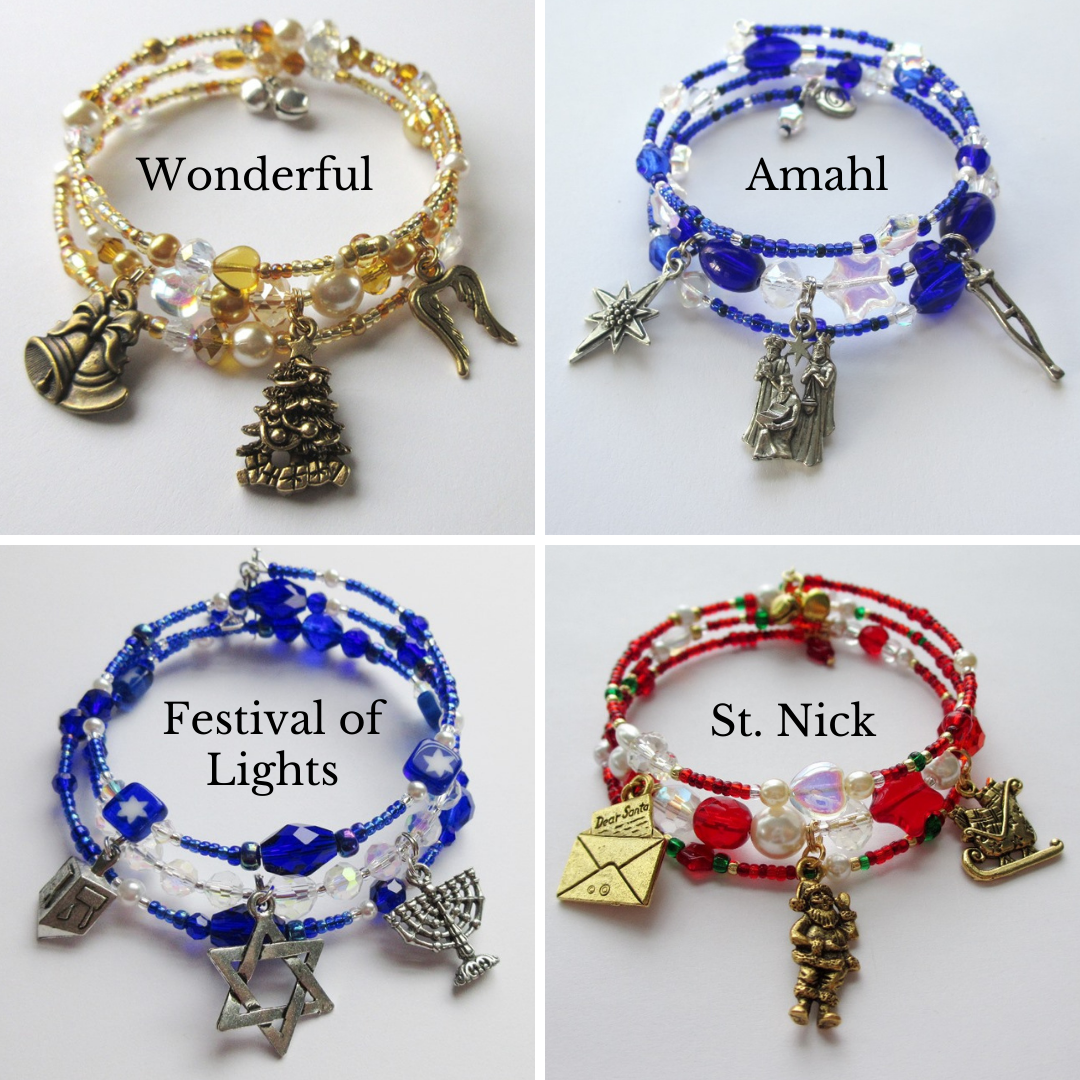 3. Necklaces: Charms on a Necklace evoke our top sellers, Handel's Messiah and The Nutcracker! Click to see All Necklaces
4. Earrings: My holiday earrings are a meaningful accent to your jewelry or statement piece in their own right. Click to see the Holiday Earring Collection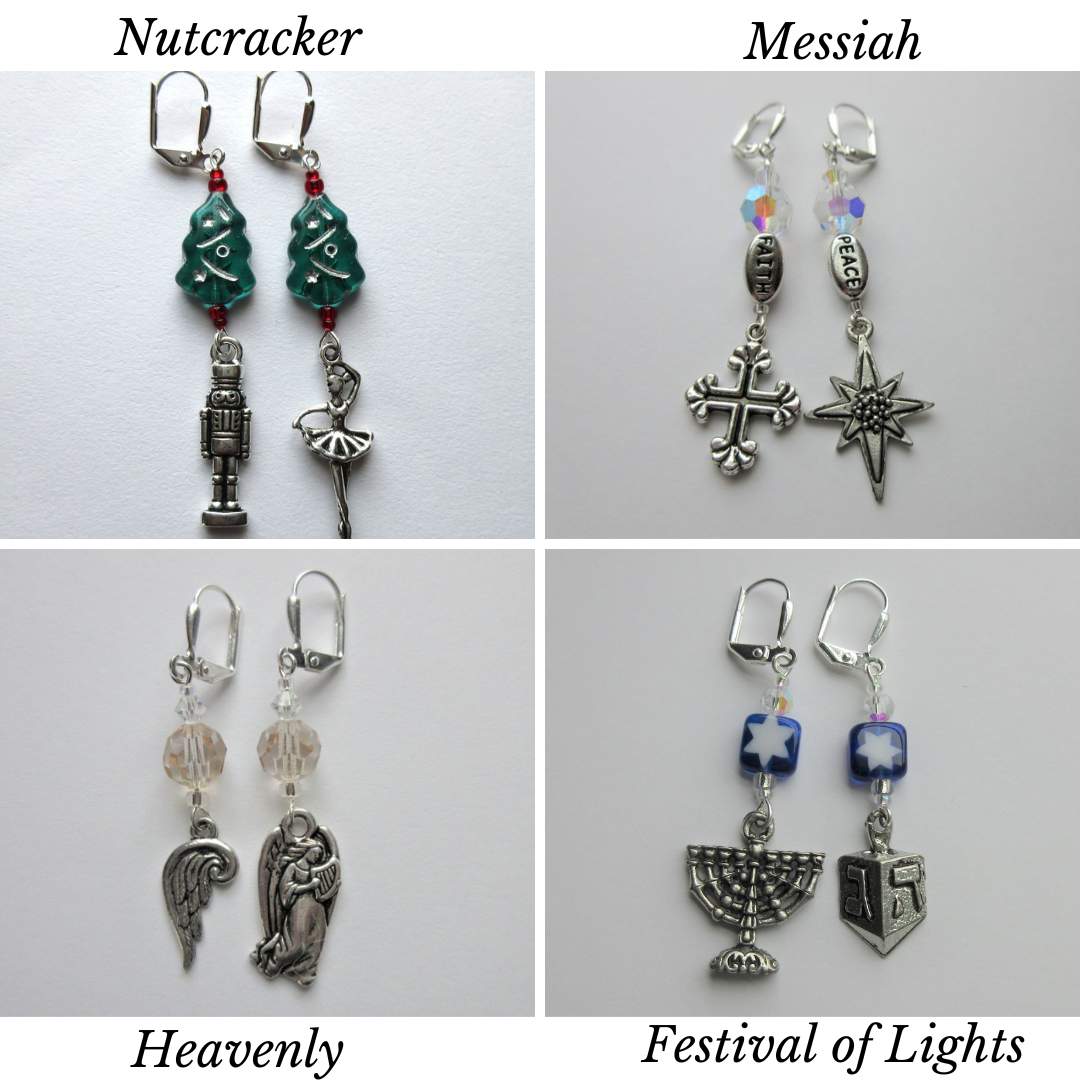 Click to visit the Holiday Jewelry Collection